1930 - 1970
Founding of Dentimex
1939: Mr. Anne Jakob Dijk Sr. set up the Dental Import and Export Company becoming known as Dentimex in Zeist, The Netherlands.
Dentimex offered a wide range of dental products from international manufacturers to dental professionals in The Netherlands.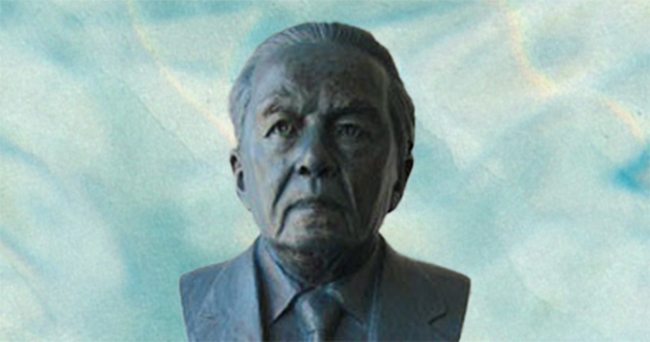 Development of Vertex Denture Base Material
Developments in acrylic materials emerged and created new opportunities for dentures, proving a perfect replacement for the commonly used rubber materials.
Mr. Dijk created his magnum opus: he purchased raw materials from ICI and started producing denture base materials using PMMA. The products were sold as VERTEX, Latin for "the highest achievable point". This marked the starting point for international growth, VERTEX products were exported to various European countries.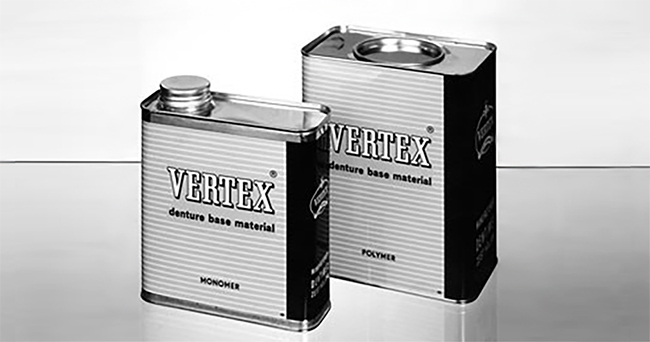 The Family Business
In the fifties the sons of Mr. Dijk's joined the company to run the day to day business of the Dentimex trading company and further development of the Vertex product range. The export of Vertex products increased through long term business relationships with local distributors worldwide.
The production facilities needed more space and a new office and production plant were situated at Zeist in the Netherlands.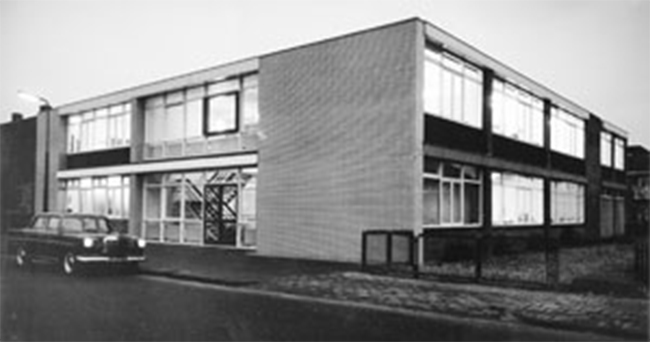 New Vertex Products
Lab facilities were expanded for product development, resulting in new products. The era of quick polymerizing products started. New products like Vertex Rapid Simplified were introduced and are still successful in the dental industry.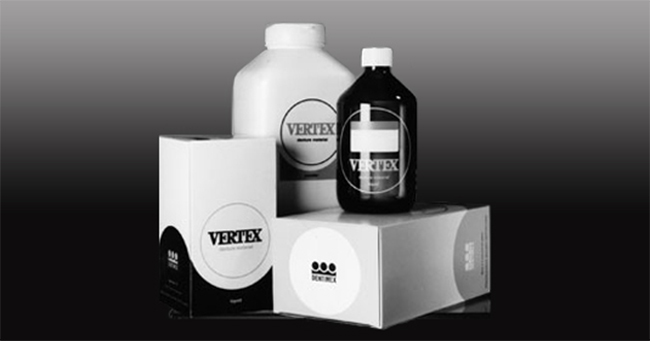 Product Development
To meet the demands of the growing dental market new products were developed. Vertex Self Curing was introduced as a quick repair product for dentures. This cold-curing acrylic was processed and polymerized via a new technique and machinery. Vertex Castavite was added to the portfolio, together with a new type of cuvet, for a pouring technique used by innovative laboratories.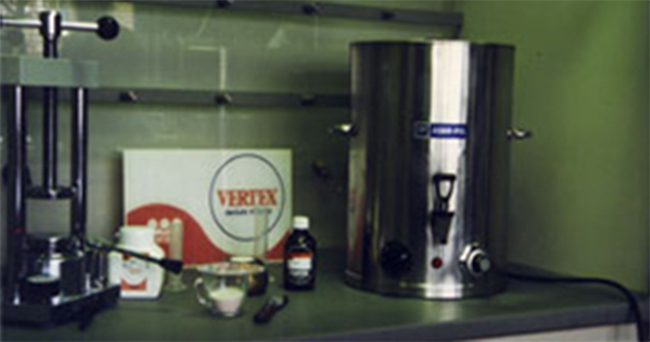 1980 - 2008
A New Generation
The 3rd generation of the Dijk family joined the company focusing on enhancing the portfolio. The assortment was expanded by new types of acrylic materials. Resulting in Vertex Orthoplast for orthodontic regulators, Vertex Soft for soft relining, Vertex Trayplast for individual trays, and Vertex Kallodoc for facial and eye prosthetics.
A new generation of pouring acrylics, Vertex Castapress, was developed with a new type of catalyst system to achieve color stability.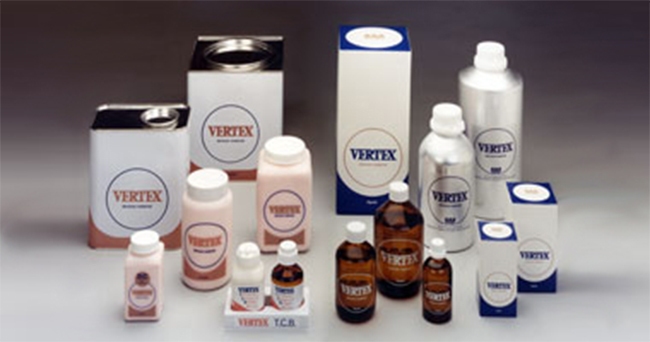 Product Certification
After the retirement of both Mr. Hans and Kees Dijk, the focus on the core business resulted in the dissolution of the Dentimex dental trading company in the late '90s and the set-up of the new Vertex Dental company. Product development, manufacturing, worldwide sales, and marketing of Vertex denture base materials were key. 
As the business grew, the need for a Quality Assurance and Regulatory Affairs department was necessary. This resulted in Vertex Dental achieving the ISO 9001, ISO 13485 certificates, and a Medical Device 93/42/EG certification in 1994. All Vertex products were marked with a CE mark and were registered worldwide.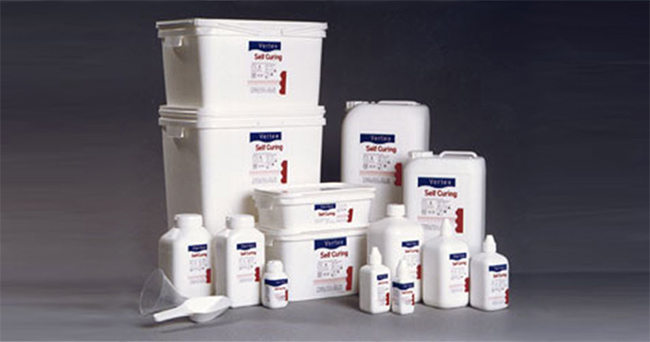 Prepared for the Future
In 2002 a new management team was installed with Mr. Jacky Dijk, Mrs. Connie Peterse – van der Koppel and Mr. Rik. Jacobs. The company was restructured into a professional organization with strong export management. In 2005, to expand the business in the Asia Pacific, a regional sales office was set up in Singapore, Vertex-Dental Asia Pte Ltd. The Asia office was conducted by Mr. Jacky Dijk and served distributors in Australia, China, and Southeast Asia.



The Vertex-Dental Academy
The Vertex-Dental Academy was set up in order to provide specialist product training for denture base materials. Dental technicians from all over the world attended the training courses on-site.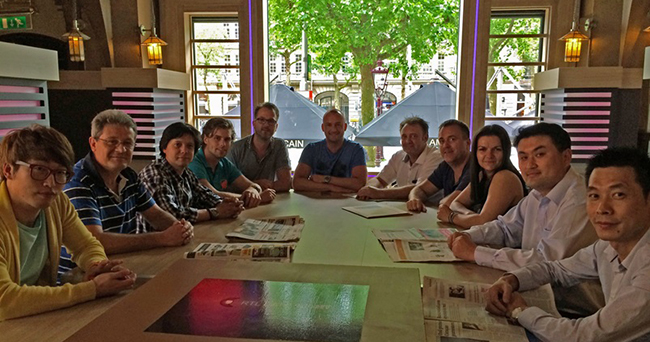 Excellent Export Management is Rewarded
Mr. Rik Jacobs was awarded the "Export Manager Award 2007" and as a company, Vertex-Dental took second place as Exporting Company of the Year 2007.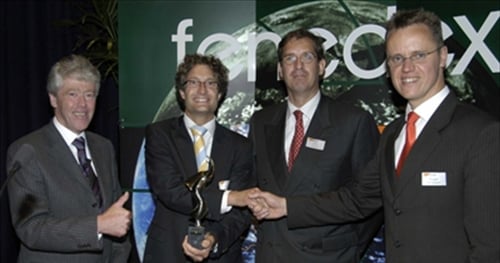 In the same year the company ownership structure was changed, Mr. Rik Jacobs and Mrs. Connie Peterse – van der Koppel joined the company as owners. The company's core business and long-term strategy were reviewed, redefined, and translated into a new marketing approach: Vertex Dental, Premium Denture Solutions.
Introduction of Quint Teeth
With the development of Vertex Quint Teeth, the Vertex product circle became complete. Vertex-Dental manufactures every component for dentures, full or partial. An innovative 5-layer morphological construction technique renders diversity to the teeth resulting in a richer perception of color. The five layers of different materials construct a durable, wear-resistant material. Vertex Quint teeth comprise a wide model range that meets everyday requirements. A true asset to the Vertex-Dental Premium Denture Solutions.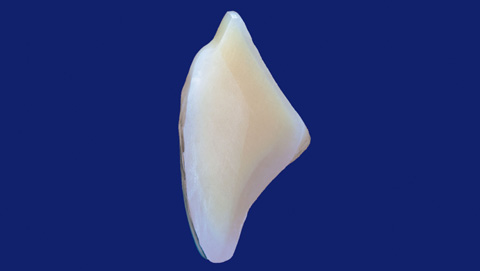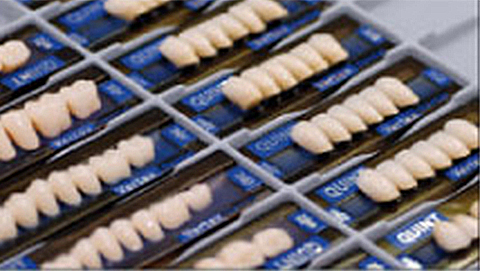 2009 - Present
A New Vision Statement
In 2009 the company redefines the vision and mission statement:
To be a worldwide leading manufacturer
of innovative custom made denture products and
to be recognized by dental professionals as a benchmark
for premium denture solutions with reliable performance.
Vertex™ ThermoSens
Vertex™ ThermoSens was added to the broad product range. This material range is monomer-free and therefore ideally suited to patients unwilling or unable to accept dentures made from materials that could result in allergic reactions or other sensitivity problems. Vertex™ ThermoSens is virtually unbreakable and provides an excellent fit due to the lack of volume shrinkage.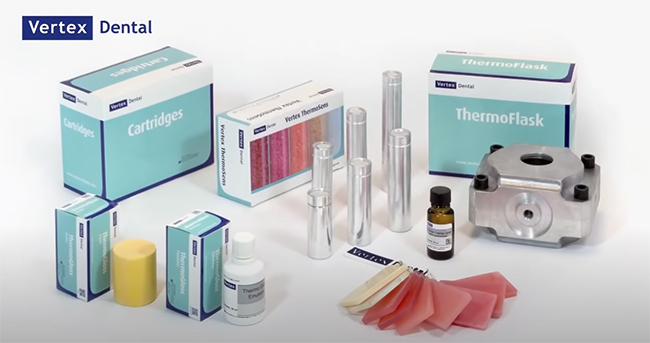 NextDent - Leading Dental Materials for 3D Printing
NextDent was founded in 2012 as a subsidiary company under Vertex Global Holding. The aim was to complement the dental materials portfolio of Vertex-Dental. With the NextDent materials, the company aimed to meet the demands of the new 3D printing innovations for dental technology and dental care industries.
Vertex-Dental New Headquarters
Due to growth, Vertex-Dental started the build of a brand new building in Soesterberg in 2014. This became the new headquarters of Vertex-Dental in January 2016.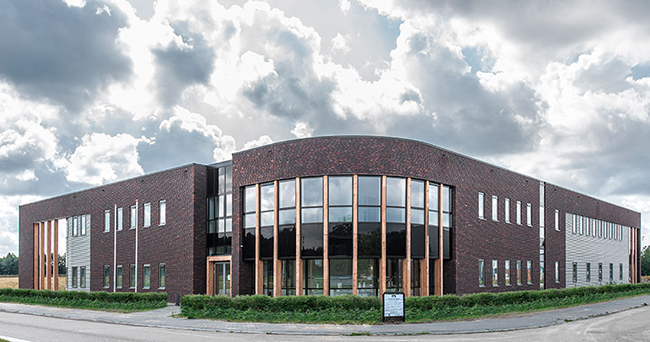 The Merge of Revolutionary Materials and Transformative Technology
In January 2017, Vertex Global Holding merged with 3D Systems. The combination of 3D Systems transforming Figure 4® 3D printing technology and NextDent's revolutionary materials will enable 3D Systems to lead innovation in digital dentistry. We will leverage the unique opportunity to integrate the NextDent advanced materials and automated print workflows into transformative digital production solutions delivered to the dental industry.
Discover the Benefits of Dental Dentistry

Digital Dentistry is a game-changer in terms of shortening your production cycle, providing better fitting prosthodontics, and decreasing your production costs.
See how 3D Systems can support your success.