Thank You!
The design guide download should now begin. You can also click to download the guide here.
---
Do you want to learn more? Watch the On-Demand Webinar
Webinar: Direct Metal Printing - How Additive Manufacturing Drives New Levels of Efficiencies Through Part Count Reduction
Learn about transformational productivity through metal additive manufacturing and Part Count Reduction (PCR). Change the way you think about designing parts and understand the potential for revolutionary new designs in aerospace, automotive, energy and manufacturing industries.

Experience how the integration of Design for Additive Manufacturing (DfAM) software, advanced metal additive manufacturing, and thoroughly developed metal materials are revolutionizing metal parts design and production.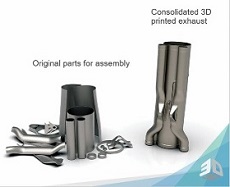 Learn how to improve production efficiency: (examples) 
Part Count reduction of 155:1 and production time reduction by 75% 
Assembly errors, checks and time reduced to zero 
50% reduction in material volume and 60% increase in cost-effectiveness 
Reduced part weight of 20% with 20% improvement in performance 

See customer use cases from the Center for Environmental Engineering, Univ. of Maryland, the European Space Agency, Havells Sylvania, and Airbus Defense and Space. 

Learn from an expert: Patrick Dunne, VP, Advanced Application Development, 3D Systems 
- Over 15 years of experience in additive manufacturing and advanced applications development and engineering with 3D Systems, Brontes Technologies, and BMW.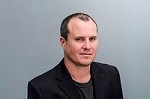 ---
Visit www.3dsystems.com to learn more about our current 3D products and services.