Reduce cost and eliminate tooling with 3D printed casting patterns
With more than 30 years of partnering with customers, offering industry-leading 3D printers, innovative materials, advanced software and services 3D Systems is proving 3D printed investment casting patterns offer an affordable way to create complex cast parts in production volumes.
The Projet MJP 2500 IC 3D printer and 3D Systems On Demand, enables you to:
Produce wax and resin casting patterns in hours
Create higher performing, more complex parts
Reduce the cost of low rate initial production (LRIP) casting patterns
Visit 3D Systems in Booth #003 at the Investment Casting Institute Technical Conference and Expo.
Listen to the Experts
3D Systems Presentations - Tuesday, Oct 23
Are Printed Patterns Viable for Production?
Date: Tuesday, October 23, 2018
Time: 10:30 - 10:50 am
Sharon S. Weaver, Director of Product Development – 3D Systems, Inc.
Sharon has a BS in Mechanical Engineering from Arizona State University and an MS in Mechanical Engineering from Portland State University. She has been involved in product research and development for over 25 years with most of her career spent in the design and development of 2D color printers. Sharon has ten patents and four published papers from her time in the 2D printing industry. In 2014, she became part of 3D Systems. One of the first projects she led for 3D Systems was the development of a wax printer. During the product development phase, her research of product usage in casting had her visit customers and foundries that used 3D printers to create wax patterns. She became fascinated with the world of casting, joined ICI and now enjoys meeting people and learning about foundry and casting processes whenever she can.
An investigation into the effect of hollowing of printed IC patterns to reduce shell cracking in the autoclave
Date: Tuesday, October 23, 2018
Time: 10:50 - 11:10 am
Tom Mueller, Founder & President – Mueller Additive Manufacturing Solutions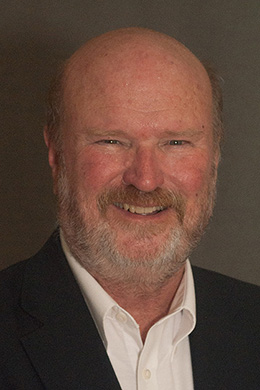 Tom has been involved in 3D printing applications for more than 25 years. He led the first beta site for stereolithography at Baxter Healthcare in the late 80s.  He then went on to found two 3D printing service companies. One of those companies, Express Pattern, was sold to 3D Systems. He worked for 3D Systems as Director of Business Development focusing on metal casting applications and later for Voxeljet as Director of Metal Casting applications. He currently is a consultant on metal casting applications of additive manufacturing.
Tom has published more than 50 3D Printing related technical papers and journal articles and holds BSME and MSME degrees from the University of Illinois and an MBA from the Sloan School of Management at MIT.
---
Live Webinar - Digital Foundry & Investment Casting with Tom Mueller
Join us in this webinar where industry expert, Tom Mueller, of Mueller AMS, will deliver the vision, the metrics and his view of where it will start and what will happen to foundries worldwide. 
When: November 7th, 2018
Time: 11:00 AM EST / 5:00 PM CET (45 Minutes)

This webinar will help you understand:
What the Digital Foundry will deliver in terms of response times and costs for foundries
How departments in the foundry will be affected
How 'unmoldable' geometries will become manufacturable
What technology changes are occurring to make this a reality
How to achieve unmatched turnaround time at a fraction of tooling costs

Learn about Applications, Products and Services

Best-in-class, end-to-end 3D solutions and industry-leading expertise to help transform your workflows in design, engineering and manufacturing.

ProJet MJP 2500 IC

TOOL-LESS PRODUCTION OF 100% WAX CASTING PATTERNS

Produce hundreds of patterns at a fraction of the cost and time of traditional wax pattern production. Delivering design freedom, quality and repeatability, RealWax patterns drop seamlessly into existing foundry investment casting processes.

On Demand

THE POWER TO 3D PRINT

Delivering the technologies, processes, tools and expertise to quickly translate designs into reality. Offering both additive and traditional subtractive manufacturing.
Featured Products