To celebrate our successful collaboration with Freshfiber we've selected the Puncture Glove case for this months giveaway. But not just that... we're actually giving away 3 Customized iPhone Puncture Glove cases. The three people who come up with the best text for the iPhone case win it.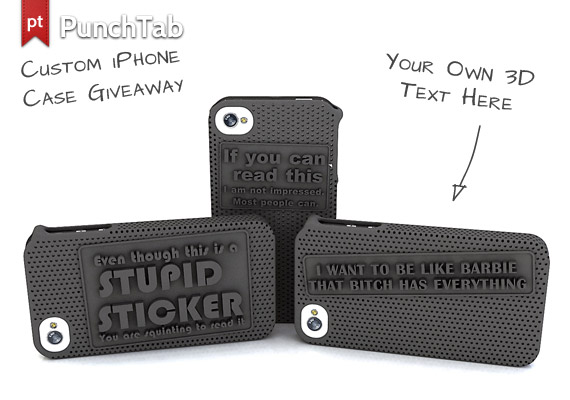 Read on to find how to win, and send in your text.
For our monthly giveaway we use the "Punchtab App" you see below. It tracks all entries, shares, comments, likes, tweets and more. The better your text entry spreads in social media the bigger the chance becomes to win one of the 3 iPhone cases.
The giveaway runs till November 30th 11PM - Amsterdam time, we will ship the cases worldwide so everyone can participate. There are no limitations to how many times you can participate, as long as you keep it fun & creative.