FOC's Imagineering department collaborated with Aldo Vos and Gabri Klarenbeek from Broekbakema architects, to translate their 2D ideas into the design of a 3D scale model.
We started by converting their 2D CAD files into a digital 3D model of a Concert Hall in Windschoten. After that the environment of the building was brought to life by adding nature and people to it. The model was split in two so it could more easily illustrate the layout and concept to the viewer.
The model was completely laser sintered including fine details like people at a 1:200 scale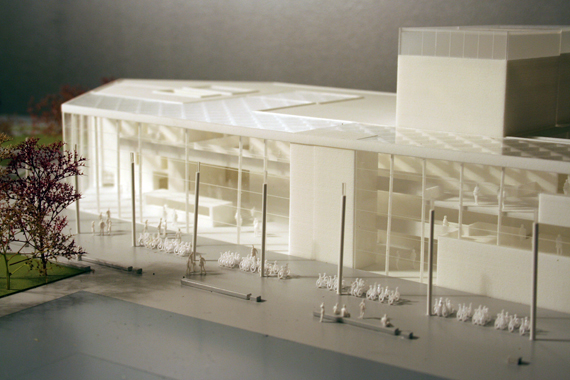 "For us it was a new method. We were surprised by the result, specially the level of detail. It  is very impressive!"
-Gabri Klarenbeek, Broekbakema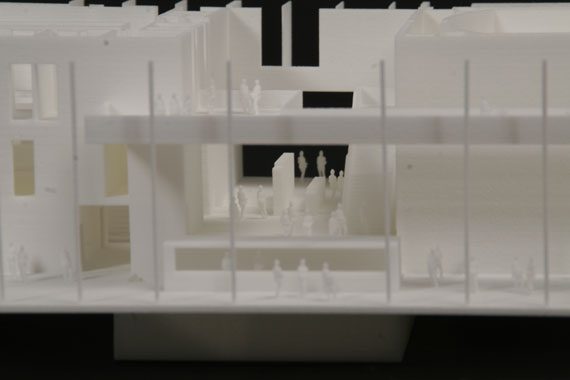 About Broekbakema
Broekbakema combines pioneering designs with a professional approach to the construction process. Every commission starts with a design analysis of the preconditions, such as the schedule of requirements, location and social embeddedness.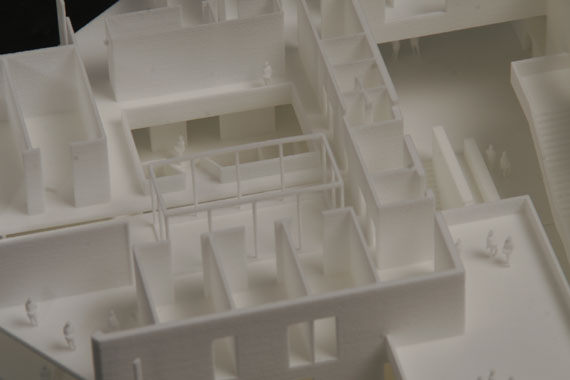 Broekbakema designs houses, schools, museums, utility projects at all scale levels, interiors, urban development plans and renovations of recent monuments.