For the latest issue of urban fashion & culture magazine JPEOPLE, Janne Kyttanen was interviewed about his history with 3D printing design. You can read the full story here in PDF format or have a look at the JPEOPLE website.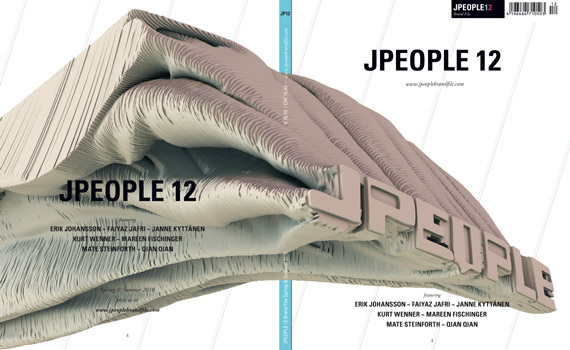 About JPEOPLE Brand File
In each issues of JPOEPLE is filled with up to 40 hand-picked brands and abundant designer items. It's packed with dazzling details about up-beat urban culture, innovative fashion, limited edition footwear and original accessories.
Central to each contribution is the current collection and brand history or designer's background, in addition to useful facts such as price, size, color or material. With an instinct for promising fashion designers who create unconventional trends, each product is carefully selected for every issue, bestowing high credibility on the items and talents that are presented in JPEOPLE.