Freedom Of Creation collaborated with Deltasync the past weeks to design a one-off interactive model to display Deltasync's floating community developments.
The FOC imagineering team, directed by Julian Sing, created an interactive model to bring the Deltasync vision into reality. A 3D printed building was mounted over an 81cm High Definition LCD display, which looped a motion graphics piece showcasing moving water, text, visuals, entertaining scenery and audio effects. Not only does the screen attract attention, it also allows the client to display more content than a static model ever could, with the added advantage that the content can be dynamic or even updated over time.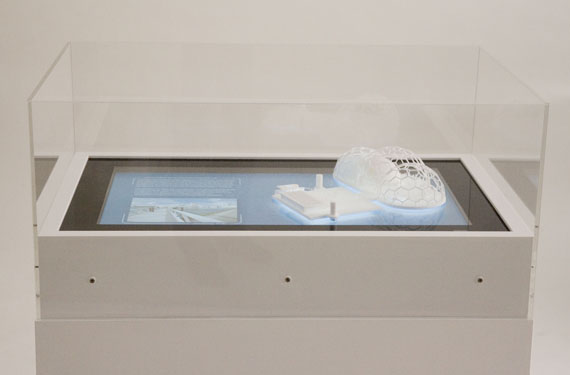 The movie shows how FOC Imagineering team managed to combine the rippling animated water, graphics such as flying birds and floating clouds into one continuous animation, which tells the viewer what Deltasync is developing.
To enrich the experience further we added in the sounds of a busy city, people chatting, mobile phones ringing, cars honking and loud boat horns.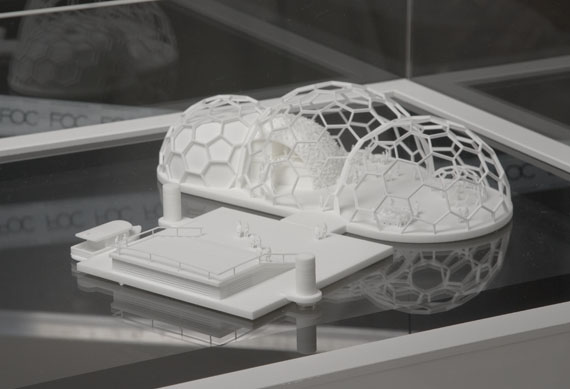 "The combination of sound, moving images and the model was astonishing. A dynamic model like this is the ideal for any young dynamic company like DeltaSync".
Wenneke Lindermans- Deltasync.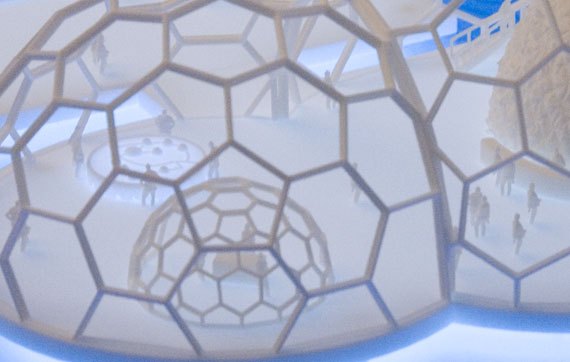 The model structure was created at 1:150 while FOC created the environment within the structure.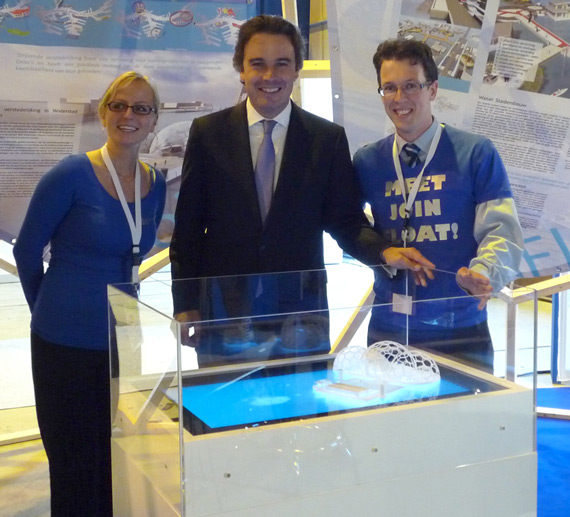 Minister Camiel Eurlings who's responisble for Traffic and Water management, came to visit the interactive model while it was on display in Rotterdam at the Innovatie Estafette 2009.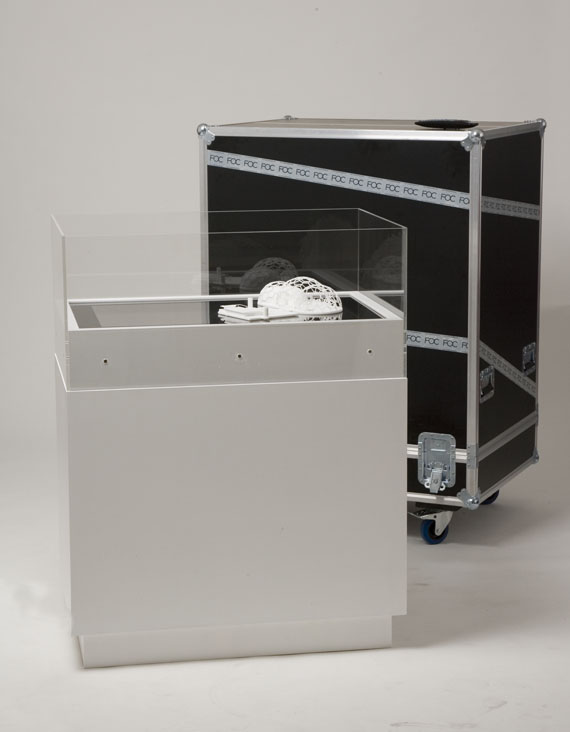 The above image shows how we shipped the model out the door, we included design of a custom made flight-case since the model will travel around the Netherlands.