Freedom Of Creation collaborates with Atelier Ted Noten on 'Lady Killer Vol1' an unconventional jewelry box for Laikingland. The mechanically complex object is inspired by ATN's 2004 exhibition 'unstaged' where a set of full sized industrial robots guarded a safe, which possessed a single precious ring.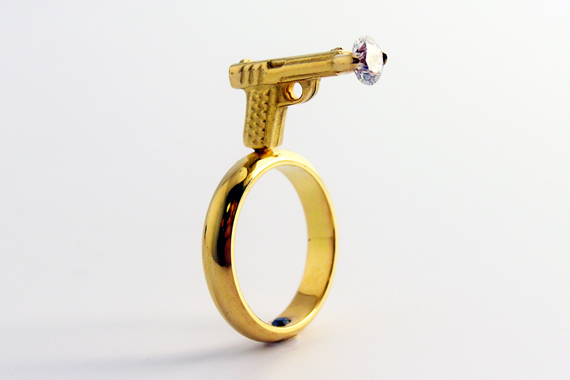 Continuing further on this concept ATN came up with the so called 'lady killer vol.1', a robot manufactured with state of the art 3D printing technologies.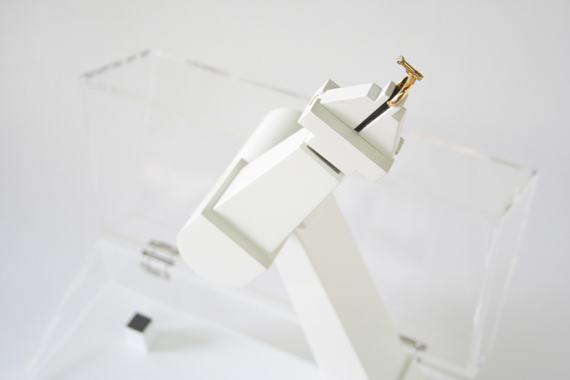 Contained within a transparent case, the miniature robot is activated by the push of a button, its single prosthetic rising and rotating to graciously offer a golden gun-shaped ring.
Extending to eye-level, the machine presents the band - topped with a .50 carat diamond and hidden 2mm black diamond - and waits for the woman to accept.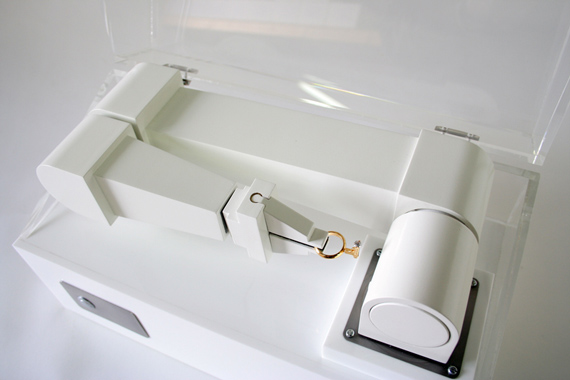 Made using the latest 3D technologies, the mechanically operated arm is a limited edition piece available from October, 2011.