Benthem Crouwel contacted Freedom Of Creation to create their scale model.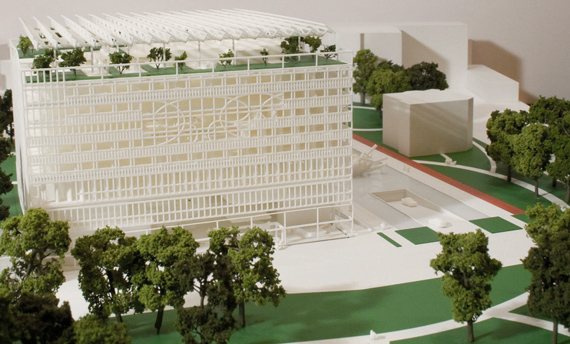 The cutting edge fact for this project was mainly in the speed in which it was modeled, produced, assembled and delivered to the client, all within 8 days.
The competition model included a 3D printed building, surrounded by an urban environment, all modeled by Julian Sing and printed using Selective Laser Sintering (SLS) in one go, including cars, people, bicycles and even a piece of art.