Maarten Baas is internationally known for his Dutch design works, recently he approached Freedom Of Creation to redesign his 'Empty Chair' into a miniature 3D print. The 'Empty Chair' was designed for Amnesty International to honor chinese nobel peace prize winner liu xiaobo.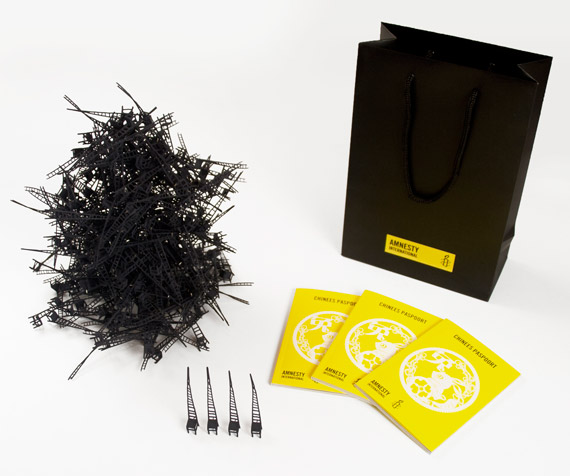 To create a piece to support their campaign against the increased suppression of writers, journalists, artists and activists. The result is 'the empty chair', a seat whose ladder back towers about five meters tall - a kind of metaphor of reaching for the sky, and that freedom of thought and speech is important for all.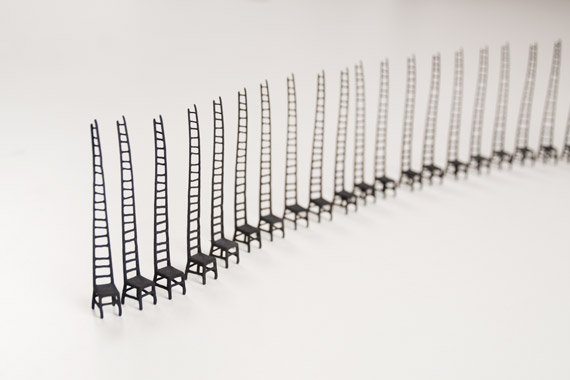 Freedom Of Creation helped turning this 5 meter chair into a nice 3D printed brooch design activists, writers, Amnesty fans and others alike can wear.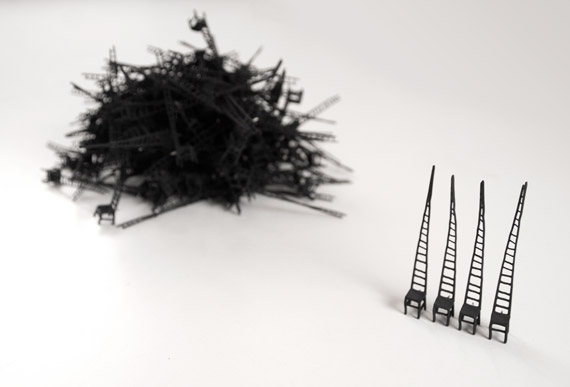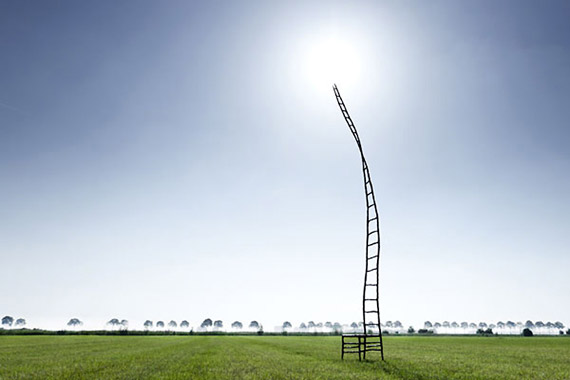 Picture by Frank Tielemans