The first series of 3D printed shoe designs by designer Andreia Chaves were launched during this years' Mercedes-Benz Fashion Week (February 10-17) in New York. The series entitled 'Invisible Shoe' were shown in New York in a exhibition organized by Mercedes-Benz in collaboration with designer Herve Leger and this was followed in March 2011 by a launch in Asia in association with I.T. Hong Kong as well as the opening of the retailers' new store in Beijing. For the development of the external 3D structures, Chaves has collaborated with the designers of Dutch-based studio Freedom Of Creation.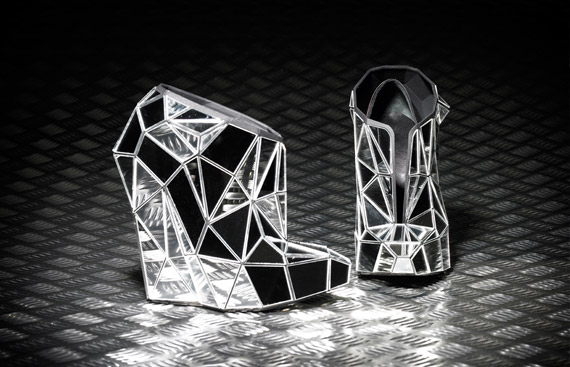 Described as a study of optical effect applied to shoe design, the 'Invisible Shoe' series explores the concept of invisibility though the 'chameleon effect' while the shoe's reflective finished surface creates an obscured optical effect with each step taken. This innovative design greatly exceeds the primary function of the shoe, where "protecting" the foot also means "deleting" or "immersing" it into the environment.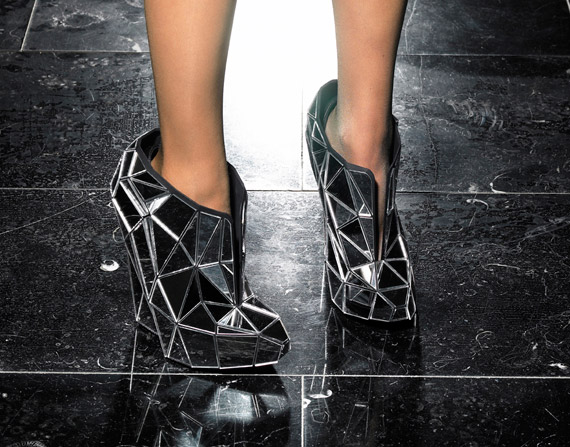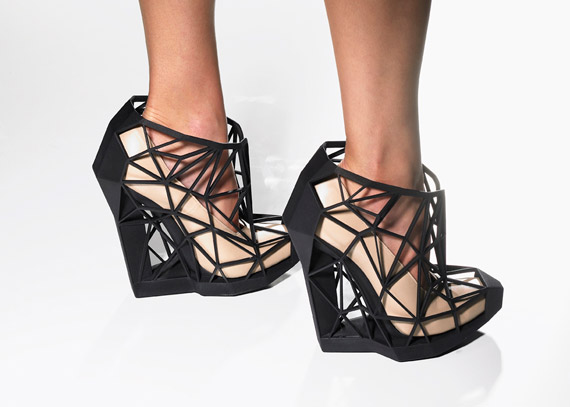 The series, which will be available in limited edition, in two different models, is handmade in Italy using a combination of leather making techniques together with advanced 3D printing technology.
A native of San Paulo, Brazil, Andreia Chaves's work had captured the attention of international media even before her graduation from Polimoda Fashion Institute in Florence, Italy. Chaves' ambition is to bring a fresh perspective to fashion, "fusing the mastery and traditions of making with a visionary approach to design while also embracing the potential of 21st-century technology". Chaves works between Italy and Ireland.
More pictures can be found in our press section here.