Dutch fashion designer Pauline van Dongen has been awarded 'Most Creative Collection' prize at the Mittelmoda event 2010. The collection she designed for her graduation at the Artez- Academy of Fine Arts Arnhem included a pair of high heel shoes engineered & designed in collaboration with Freedom Of Creation. The high heel shoes are produced using selective laser sintering 3D printing technology.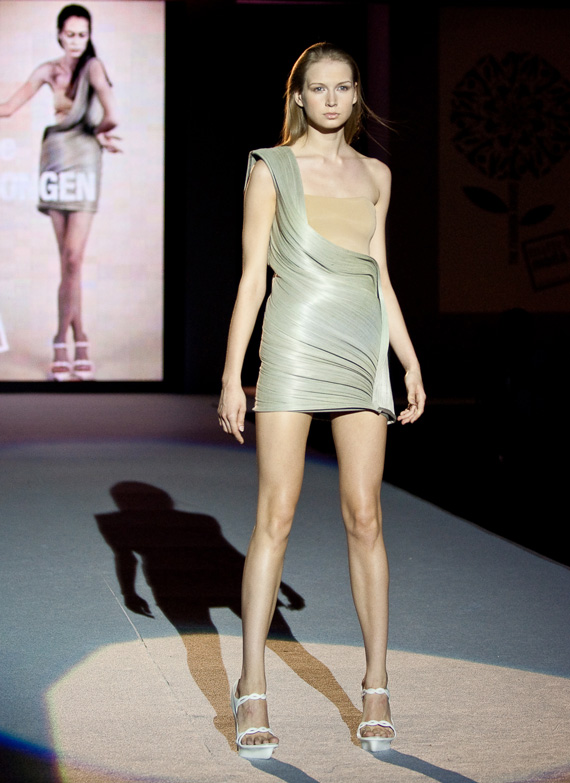 About Mittelmoda:
Mittelmoda is one of the most sought-after and well-known fashion competitions at an international level. Created in 1993, the project Mittelmoda has been developing an international network of contacts with over 620 schools of fashion design in 66 countries, thus becoming a concrete chance of exchange and comparison for the international creativity.
A high-profile judging panel had selected 24 finalists out of over 700 portfolios. In the morning of July 1st all designers had to present their work to the judges and later in the evening the event culminated with a final fashion show that took place in Gorizia, Italy.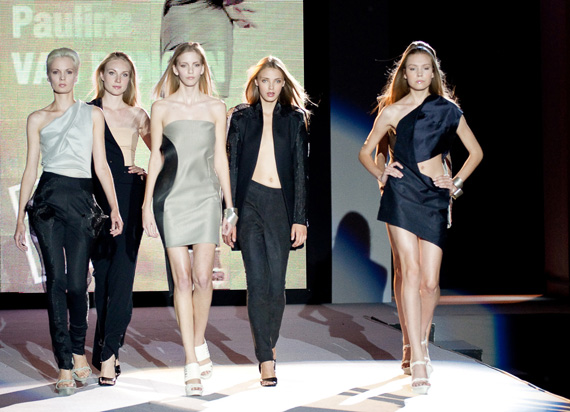 About designing with Freedom Of Creation:
At Freedom Of Creation we focus on designing with Rapid Manufacturing technologies, we are pioneering the design side of 3D printing. Are you an artists or designer and would like to work with 3D printing technologies drop us a line or give us a ring.
Photos copyright & credits: Fabio Tortul