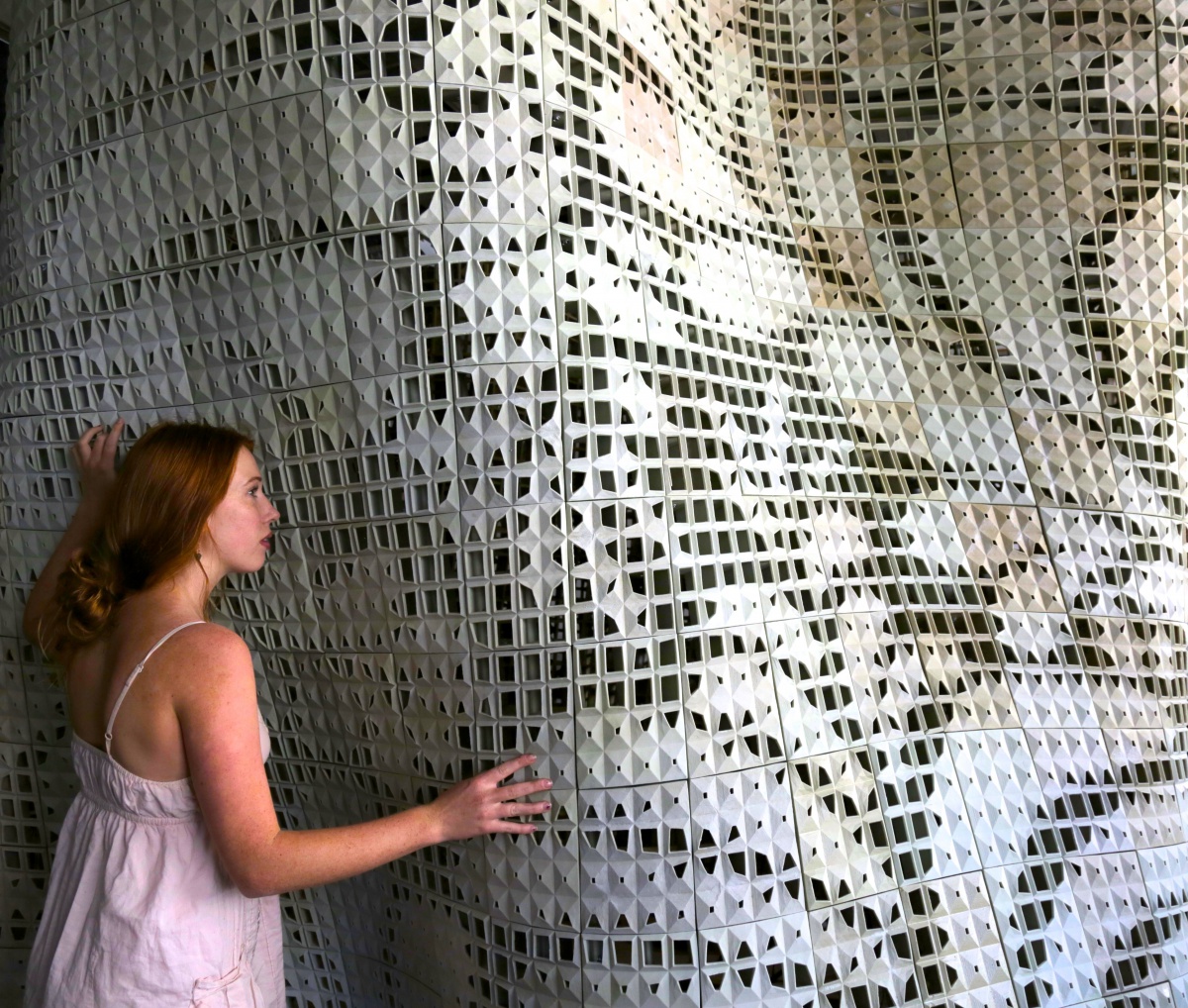 Since its inception, our ProJet x60 series has been praised as a fantastic full color printer for scaled architectural models, but this month students at UC Berkeley's College of Environmental Design pushed their printers to go beyond the print platform to make a stunning compilation piece. Unveiled at the fifth annual Berkeley Circus, "Bloom" is the product of Professor Ronald Rael's team of graduate architecture students and represents the happy marriage of the arts and technology. Measuring 9 feet in height with a width and depth of 12 feet each, "Bloom" is the largest and most precise 3D printed polymer structure to date.
Comprised of 840 mass-customized blocks, "Bloom" was printed using a cement polymer developed by Rael. Mass-customization refers to the ability of 3D printing to simultaneously print unique shapes and products as described by the inputted 3D file. This means that artists, architects and engineers can design and print great quantities of complex structures without any added costs, delayed speed, or compromised accuracy.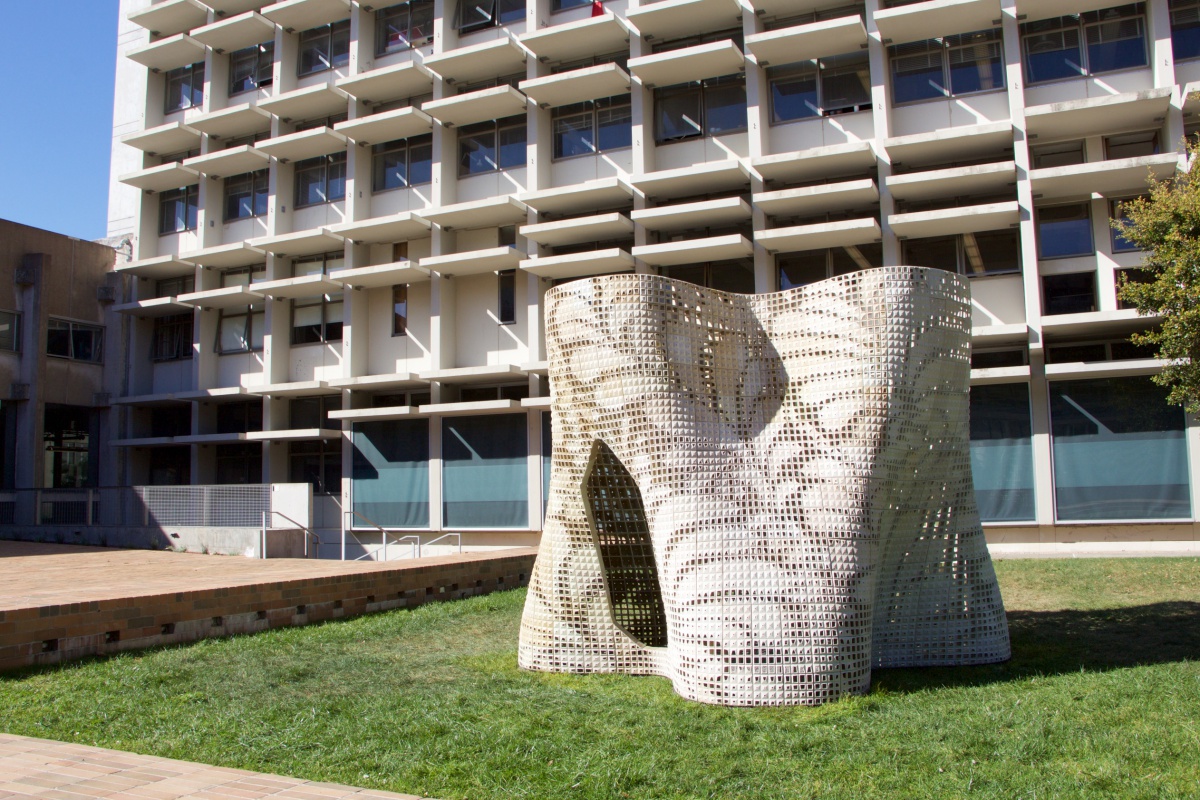 Rael's team designed the blocks to allow varying amounts of light to pass through the walls, creating a dynamic visual effect that compliments the light floral design printed on the exterior. The blocks were printed using an 11-printer fleet of ProJet x60s and then hand-assembled by Rael's team.
What makes Rael's project stand out from other cement 3D printed structures is the technique employed by the ProJet x60 printers. Many of today's modern cement printing machines use wet cement that is extruded through a nozzle, giving a somewhat rough looking effect. Because Rael used cement mixed with polymers and fibers, his end product is distinguished by high-resolution parts that are both strong and lightweight.
After the Berkeley Circus, "Bloom" will tour various locations around the world. Click here for more information about "Bloom".