When Ben graduated from Richmond County's Early-College High School in 2014, he knew he didn't want to go directly to college. For some this may seem a risky choice, but Ben had nothing to fear because he knew he was uniquely equipped with an employable skill set, thanks to a summer and after-school program his teachers Jeff Epps and Chad Osborne created in 2009 to bring 3D literacy into K-12 education. Because of this program, which Ben joined as an 8th grader, Ben knocked his first job interview out of the park just six months after his high school graduation and landed himself a job.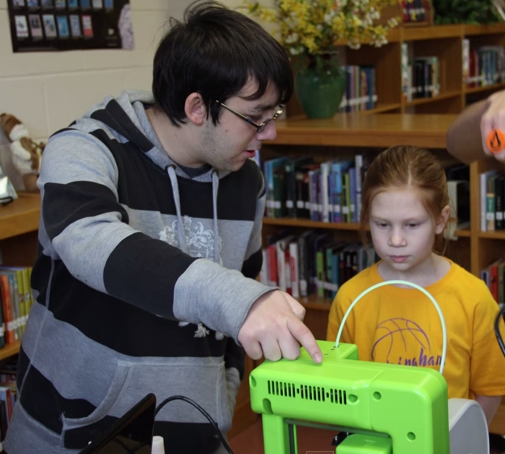 Though just 18, Ben was confident in his abilities and saw an opportunity in 3D Systems' job posting for a Printer Technician at its Rock Hill headquarters. When Ben came on site, 3DS managers realized he was ideally equipped with the necessary skills within the world of 3D printing, including CAD, 3D scanning, 3D design, 3D printing and the ability to creatively and effectively trouble-shoot printer complications. Because of his high school program, Ben could do it all.
The program, called the G.R.E.A.T. Academy was created to strengthen the education to workforce pipeline by incorporating real skill sets into K-12 education. Jeff and Chad made the program open to students of all age and experience levels, and in 2010, they partnered with 3D Systems to expand the scope of their offerings. Students learned 3D design and software coding, and it has had a profound impact.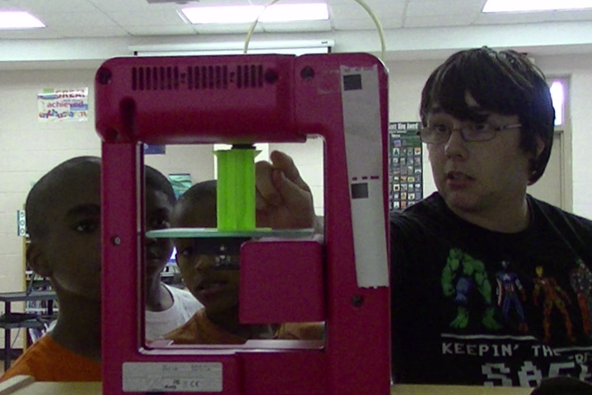 Jeff and Chad work tirelessly with their students, and their efforts are not only helping job-ready students like Ben, but are inspiring ongoing curiosity in others. Over the course of the program, more and more students are applying for computing science degrees and adding 3D printing to their chosen paths in biology and science.
To learn more about Ben's experience, check out this video, and click here for more on the G.R.E.A.T. Academy. Interested in adding 3D to your curriculum? Visit 3dsystems.com/education.