Besides offering the opportunity to indulge in a cup of cocoa and spend time with loved ones, wintertime is occasionally made hectic with the mad dash to find the perfect holiday present. We've all been in this situation: Thanksgiving arrives with its mountains of food, and as we snap out of our food-comas, suddenly it's mid-December and there are many more store trips to be made and online scouring to do. This season, 3DS is simplifying your holiday shopping with our Holiday Gift Guide, chock full of ideas for everyone on your list.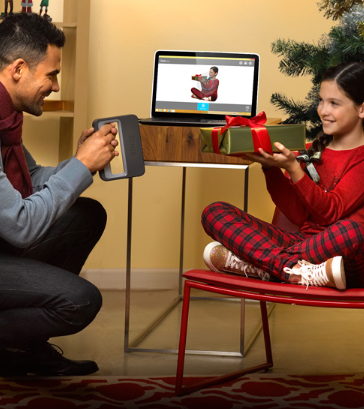 We've divided our guide into six categories, each containing a curated collection of 3D technology, products, free downloadable files for home 3D printing, and apps that give a bespoke experience. For the forward-looking fashionistas, we have the latest in 3D printed jewelry, bags, and shoes. Looking for something fiercely high tech? Consider the Bespiked Bracelet, part of 3DS' new FreshFiber Bespiked line.
A new batch of Holiday 3DMe's can be found in Santa's Workshop All Year Round. 3DMe enables you to create custom figurines to add a personalized touch to memories that will last a lifetime. In the holiday edition, turn yourself or a loved one into a snowman or elf, perfect for a unique coffee table or mantlepiece decoration.    
So whether you're shopping for a hard-to-please parent, the Secret Santa draw you've only spoken to twice, or your best of best friends, we've got you covered!
Visit Cubify.com to view our Holiday Gift Guide. And don't forget to throw in a little something for yourself while you're at it.