Printing is a technology of expression. It has been since the time of Gutenberg, and nothing has changed since we've added a third dimension. Well… some things have changed. Here are a handful of the innovations we celebrate this holiday season:
Extended access and growing digital literacy
Scott Turner, Senior Researcher at 3DS shares: "So many children I meet are now interested in how 3D printing works and what is required to do it themselves. In talking with kids from the FIRST Robotic teams, they ask me about things like 'tensile strength' and 'elongation to break'. These are the kinds of questions only engineers have ever asked me in the past and it tells me they aren't just guessing, but that they understand the science required for intelligent designs. At White House Maker Faire this past summer, seeing the amazing and diverse projects being worked on by young people from elementary school students to the MIT graduate level was a clear message that this is just the beginning of our 3D printed future."
Positive global impact for better environmental outcomes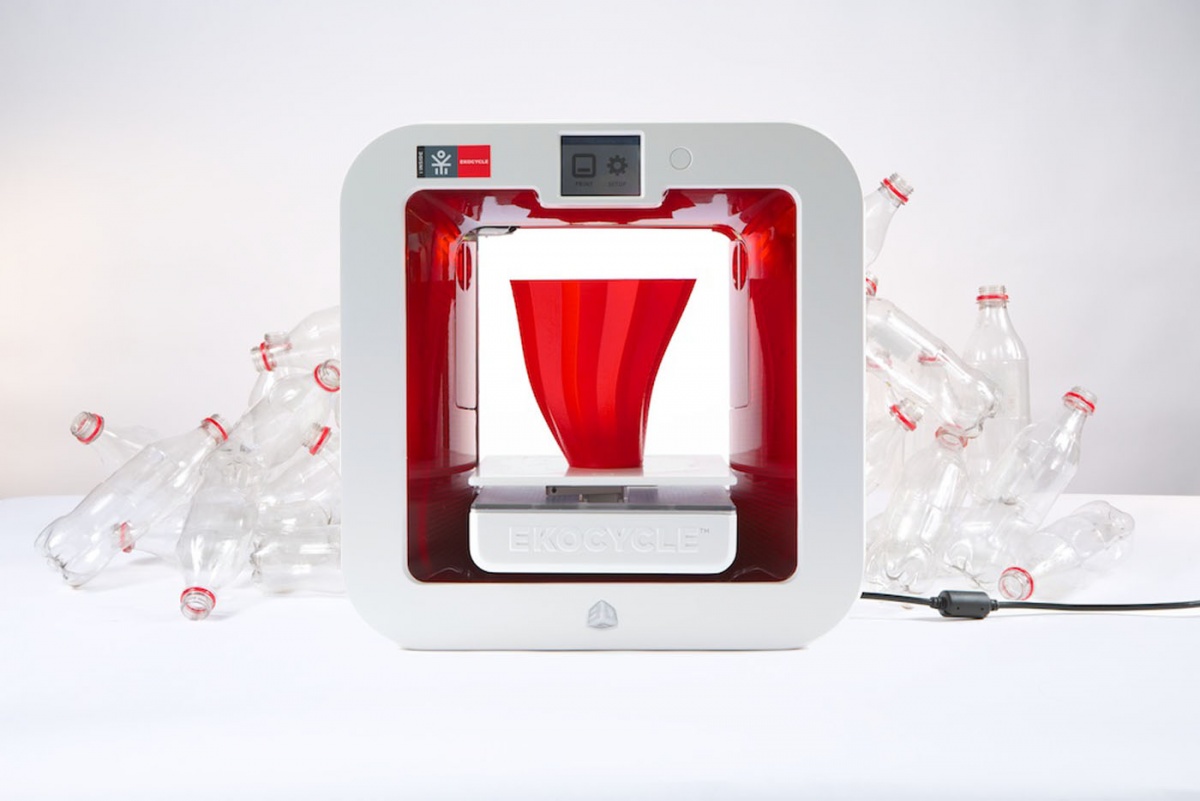 From corporations to consumers, 3D printing is enabling movement towards a greener society. As highlighted in this article, we are grateful for the millions of barrels of oil we'll save thanks to 3D printing's efficiency-enhancing contributions to engineering and jet engine manufacturing. And for the individual consumer, we're taking recycling to a new level with this year's release of the EKOCYCLE Cube 3D printer, made with and run by materials from used plastic bottles.
Creating new traditions and preserving our history
So long considered a tool for STEM (Science, Technology, Engineering, Math), we were thrilled for 3D printing to make beautiful strides in the Arts this year (STEAM). In the world of fashion, we helped designer Iris van Herpen create an ice-like sculptural dress out of SLA and assisted world-renown shoe producer United Nude to create elegant, avant-garde heels for printing on the Cube and CubePro.
We not only used 3D printing as a means to move towards a customized future, but also as a means to preserve our history. Our collaboration with the Smithsonian has produced what is now the largest museum-quality 3D print of a whale fossil, on display at the National Museum of National History. We were also proud participants in creating the first-ever 3D printed presidential bust of President Obama for the National Day of Making.
Enhancing Quality of Life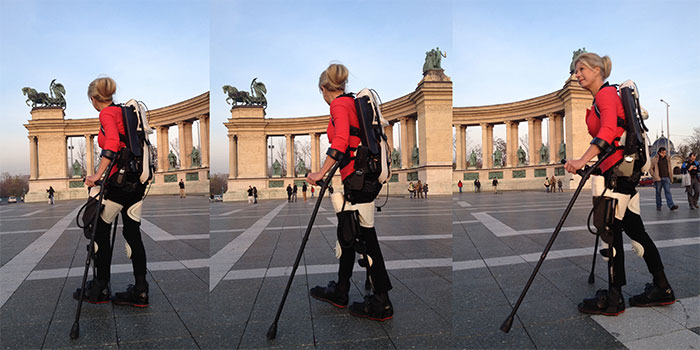 We are fortunate to be at the helm of a technology that improves the process and products of many industries, yet some of our most profound and rewarding applications tend to touch on the lives of individuals. This year we were able to bring renewed mobility to Amanda Boxtel, through a custom-fitted 3D printed Ekso-Bionic suit, as well as give Lyman Connor the power to home-design and home-3D print a functioning prosthetic hand on his CubePro.
What are you thankful for this holiday season?