In one week, orchid growers in the Netherlands deliver approximately 1.5 million mature flowers to customers across Europe. This number accounts for ninety percent of all of Europe's orchids, and contextualizes Art of Life, the Dutch association for orchid growers that celebrated this year's International Day of the Orchid (September 4, 2014) with a vibrant tribute to their distinctive and elegant harvest.
Teaming together with Pantone, Art of Life asked 3DS Creative Director Janne Kyttanen to infuse this year's project with 3D printing and create a display that would both complement and accent the impressive variety of orchids nurtured within the greenhouses of the Netherlands. In response, Janne delivered the 3D Orchid Cloud, a multi-faceted and mesmerizing mirrored structure comprised of 150 3D printed plant pots for 150 different orchid varieties.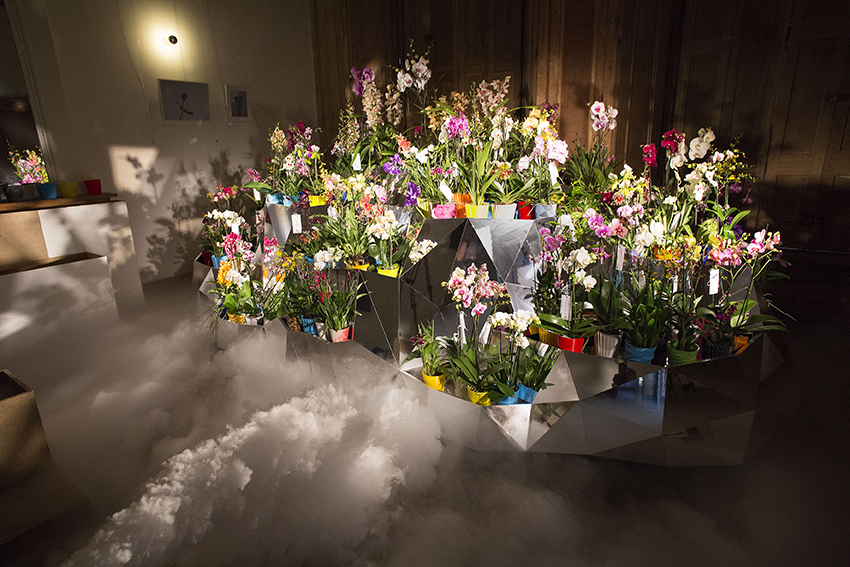 Floral artist Pim van der Akker styled the blooms within the reflective cloud to create a spectacular landscape featuring Pantone's 2014 Color of the Year, Radiant Orchid. The mirrored surfaces of the Orchid Cloud multiply and project the wide spectrum of colors and forms of the orchids for a bright and lively viewing experience.
The 3D Orchid Cloud is on display at Felix & Foam in Amsterdam until Sunday, September 7th.