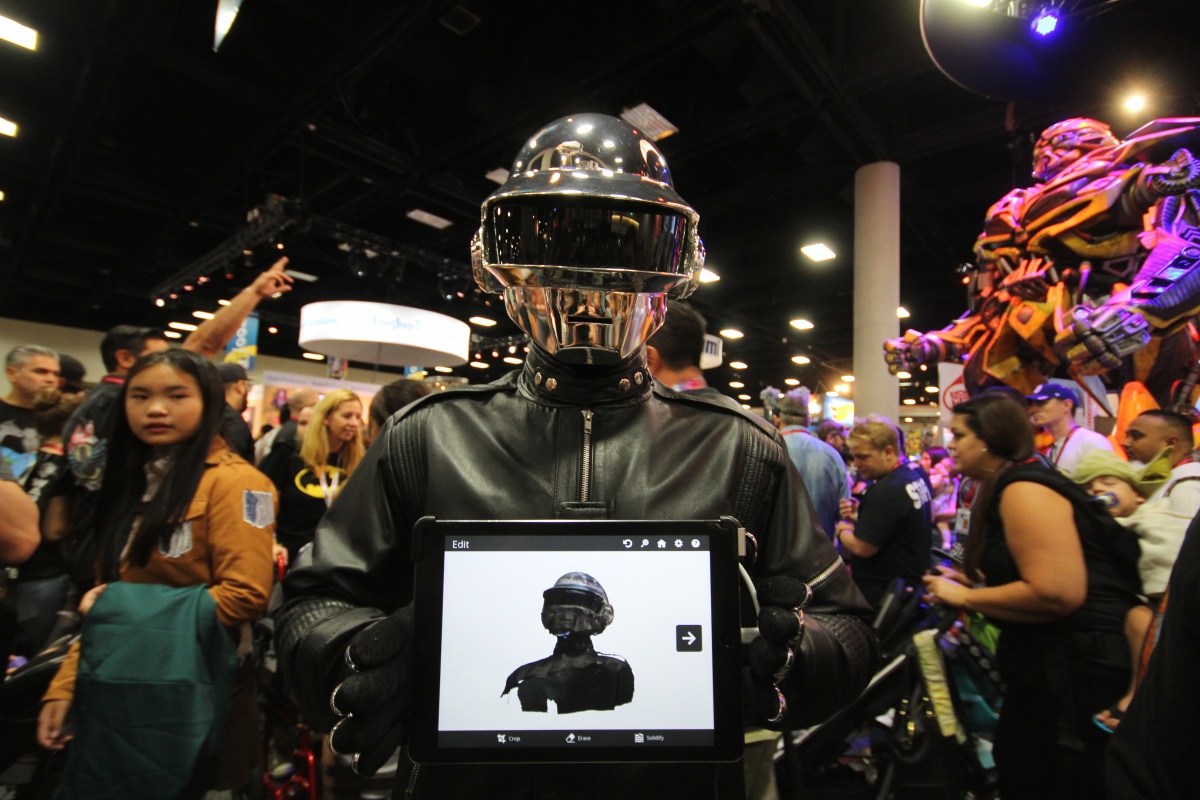 Swarms of costumed enthusiasts descended on the 2014 San Diego Comic Con last week, and 3D Systems and our entertainment division, Gentle Giant Studios, were proudly among them. With a fleet of 3D printers, 3D scanners and exclusive models, we had the opportunity to share and showcase every step of the 3D design process that serves as the basis of nearly every modern product we know, love and collect. With Cubes and CubePros ringing our perceptual design station, we printed exclusive Gentle Giant content nonstop throughout the show while our designers demonstrated their expertise on the big screen with Wacom tablets and Touch haptic devices.
We were also thrilled to take advantage of the amazingly elaborate and inventive costumes with our 3D scanners, and had the Sense and iSense roaming the floor. We saw a few Sharknados, which likely took the cake for most creative costumes, and also captured an impromptu endorsement from a fearsome super villain (video below). For the attendees that wanted a custom memento from the show, we had 3DMe and 3D+Me scanning booths for show-goers to scan their face and become characters from the Avengers, the Walking Dead and Star Trek.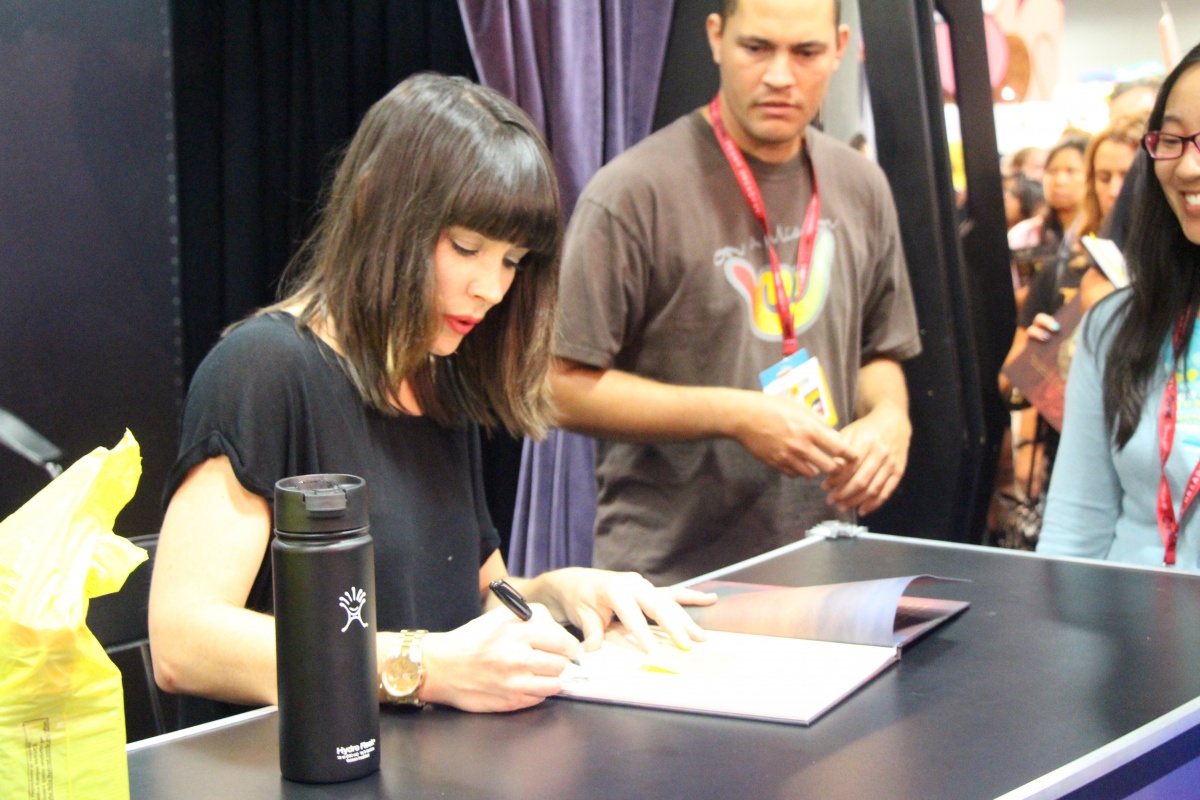 Among our Gentle Giant showcase was an impressive six-foot tall robot from the upcoming video game GrayGoo that was entirely 3D printed, and within the cases circling the floor we had beautifully modeled figures from Star Wars, Alien, and Guardians of the Galaxy that drew a line around the booth every morning.
It was a busy and rewarding week, and we were happy to share our technology not only with those in attendance, but with those tuning in from afar with features on several news programs. During the course of the show we created over 100 3DMe's and even snagged a few celebrity scans. We also took the 3D experience beyond the booth and into the city, with scanning appearances at parties for Wired, Monkey King and Nickelodeon. If you didn't get to see us in San Diego, there's still time to experience Comic Con in 3D. Next stop, Tampa! (Find us at the Wacom booth.)