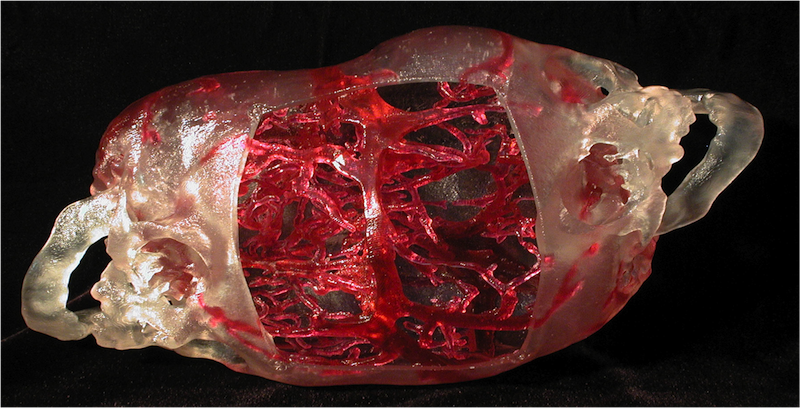 If you want to see the extraordinary benefits of the leading 3D medical technology pioneered by Medical Modeling, look no further than the many conjoined twin separations the company has supported. In each case, Medical Modeling's 3D imaging and physical models have keyed a successful procedure by allowing surgeons a true-to-life view of the patients' shared anatomy before the first incision is even made. Doctors can more fully prepare for the procedure, and the patients spend less time in the OR. (Left: 3D SLA physical model of conjoined twins. Click to see video.)
Simply put, Medical Modeling's lineup of virtual surgical planning tools, tactile medical imaging, implant production services and more are revolutionizing clinical treatment.
Now as part of 3D Systems, Medical Modeling will have even more access to state-of-the-art 3D printing and modeling tools, allowing both companies to drive forward together with cutting-edge medical imaging and surgical planning.
Through our collective strengths, knowledge and visions, we hope to enable better quality medical care and improve patient outcomes throughout the world.
Welcome, Medical Modeling. We're proud to have you aboard.
Click here to read the press release.
Click here to see the video of 3D Systems' CEO and President, Avi Reichental, speaking with Andy Christensen of Medical Modeling.