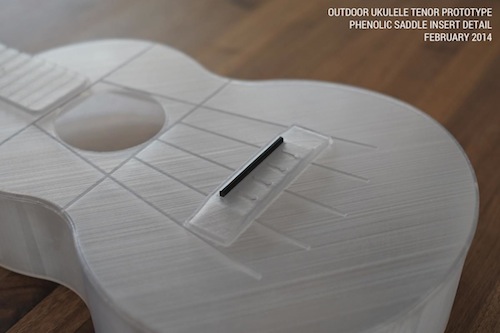 Functional prototypes come in all sizes and shapes, from the mechanical assembly part to... the ukulele.
Realize Inc., a Noblesville, Indiana, rapid prototyping provider, recently made a working prototype of the Hawaiian instrument for its client Outdoor Ukulele. Outdoor Ukulele specializes in making durable ukuleles that people can play anywhere, whether hiking, backpacking or at home. The company needed a prototype of its new tenor ukulele in a material as close to their production polycarbonate material as possible. What's more, it had to be playable so the folks at Outdoor Ukulele could demonstrate it and presell as many as possible.
To create this fully playable prototype, Realize Inc. used 3D Systems' SLA technology and Accura® 60 resin, making the ukulele as close to the final model as possible, both in terms of accuracy and material quality.
Click here to see the ukulele in action and read more about the project.