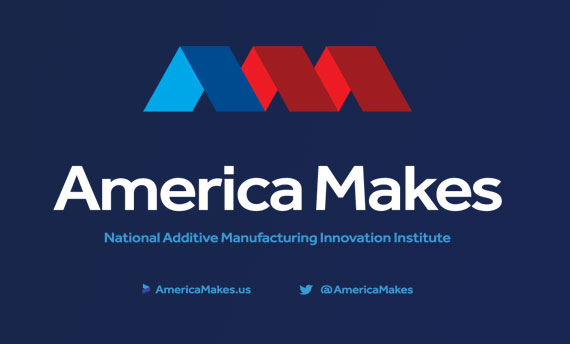 The National Additive Manufacturing Innovation Institute is taking a step to raise its profile and lead American manufacturing into the future with a revamped name and logo. The organization will now be called America Makes, and officials are excited about the accessibility that the new name evokes, as they hope to reach a wider audience from hobbyist to entrepreneur to manufacturer. Added Founding Director Ralph Resnick, "When America makes, America works."
Regardless of the name, America Makes, headquartered in Youngstown, Ohio, remains committed to increasing the competitiveness of domestic manufacturing by accelerating and integrating additive manufacturing technologies in the US. In support of its mission, the organization is comprised of 65 supporting members, 26 full members and five lead members.
As a lead member, 3D Systems is excited to embark on this new phase in America Makes' evolution, and we look forward to continuing to change the game for American manufacturing.