By Adriana, Mirra, 3D Systems
Friday was the 1st National Manufacturing Day. 3D Systems opened its doors at 3 different office locations in Massachusetts, South Carolina, and North Carolina. I was in charge of hosting the Andover, MA location for which over 200 people registered. People started arriving around 9:30 for the first tour at 10 so they had time to explore the demonstration area of the office.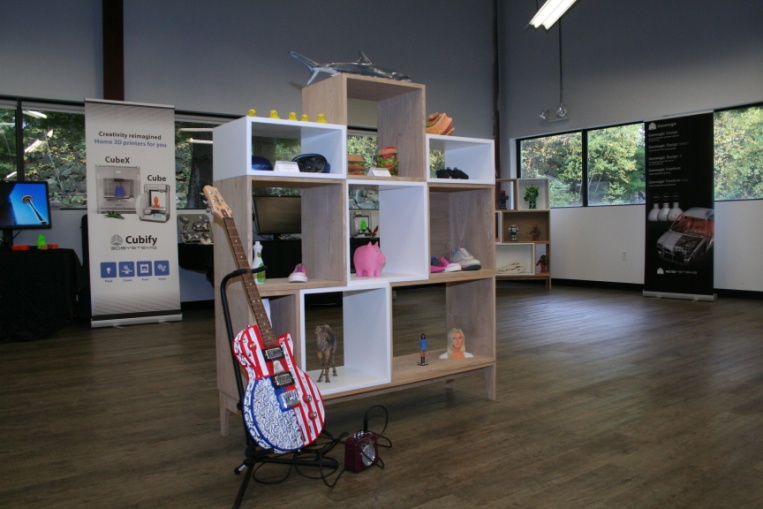 The demonstration area in the Andover office has a ProJet 3510 HD Plus, ProJet 460, and the Cube 3D Printers. Attendees had the opportunity to see the printers live and printing various models. There were also many different 3D printed objects for people to observe including 3D printed shoes, fake cheeseburgers, a guitar, skulls, and many other various pieces.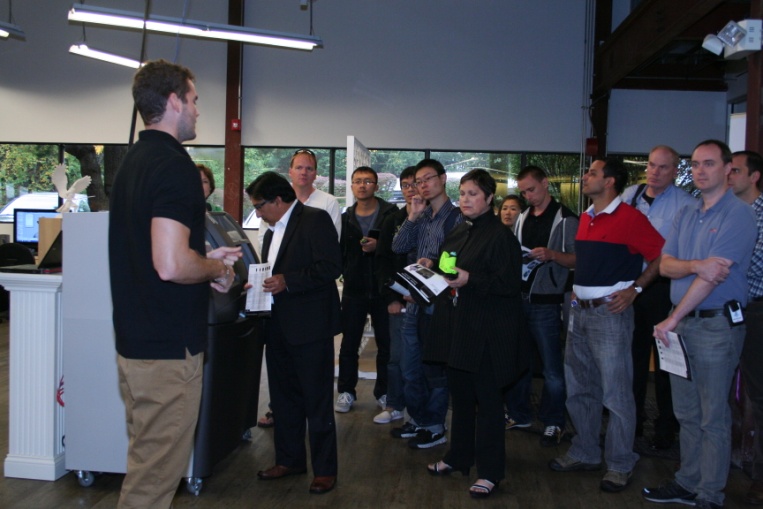 The tour started in the demo area, and then proceeded to take people to the print services area where attendees got to observe more of our 3D printers including a ProJet 5000 and 7000 3D printer. In the print service area is where the wax and plastic 3D printers were located.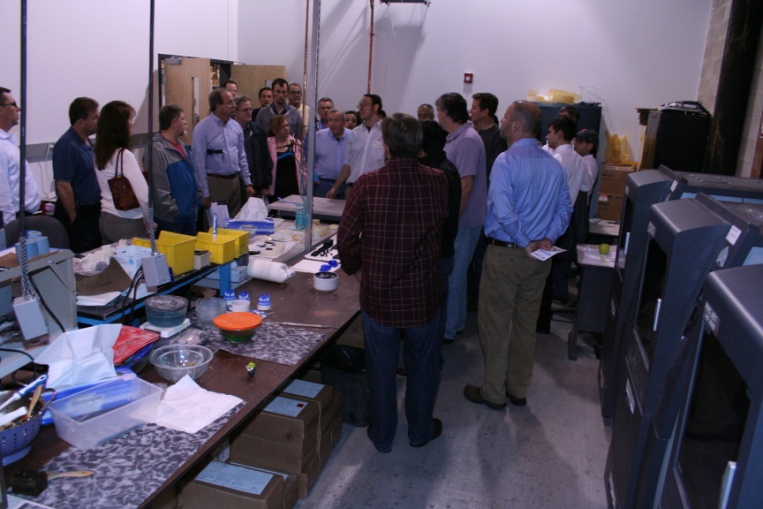 Registrants got to observe a wide range of technologies from 3D concept creation to actual manufacture of parts, which included the Geomagic Software for engineering, 3D capture, design and modeling.
Participants got to scan themselves into the Geomagic software and see what a 3D rendering of themselves looked like.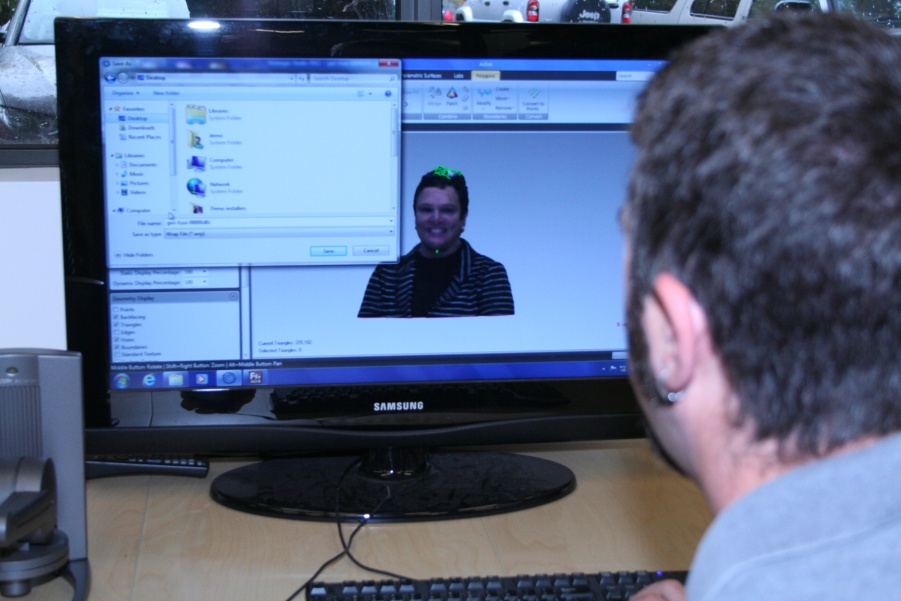 Throughout the entire day, people were fascinated with 3D printing and were extremely excited to witness this in person, many for the first time. There were students that had many great questions and loved learning more about 3D printing. As a team, and as individuals, we were happy to have a great chance to help educate our local communities about 3D printing and our other technologies with software and scanning and next year we hope to do the same for Manufacturing Day!