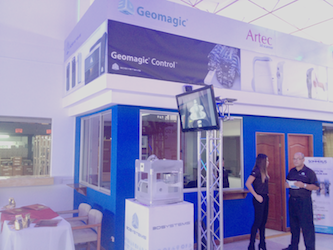 We were thrilled and impressed this week when new 3D Systems reseller InkTrade in Costa Rica shared news of a huge open house. As you can see, they rolled out the red carpet with their very own Cube® café, as well as a showcase for the Cube® X. InkTrade is also promoting a range of 3D Systems 3D printers and software, including quality verification solution Geomagic® Control™ and Geomagic® Verify™, in addition to CAD software Geomagic® Design™.
This marks an exciting time when more and more manufacturers, engineers and designers are integrating 3D printing into their workflows, and InkTrade is poised to be a big part of that movement in Central America. "Technology-wise, Central America is a very up-to-date region and 3D printing will now be a part of that," said InkTrade president Thomas Lange. "We are very proud to represent the leader in 3D printing, 3D Systems, in Central America and we are looking forward to a long-term successful partnership."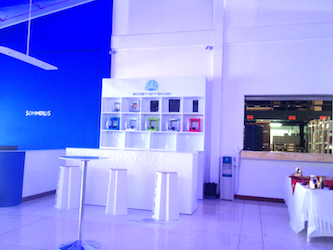 The event was a huge success, with around 200 attendees from a variety of industries and multiple members of the press. We'll update you with TV and newspaper stories as they become available. Also if you're in Costa Rica tomorrow, tune in to radio ADN 90.7 at 8:45 AM for an interview with some of our colleagues at InkTrade.