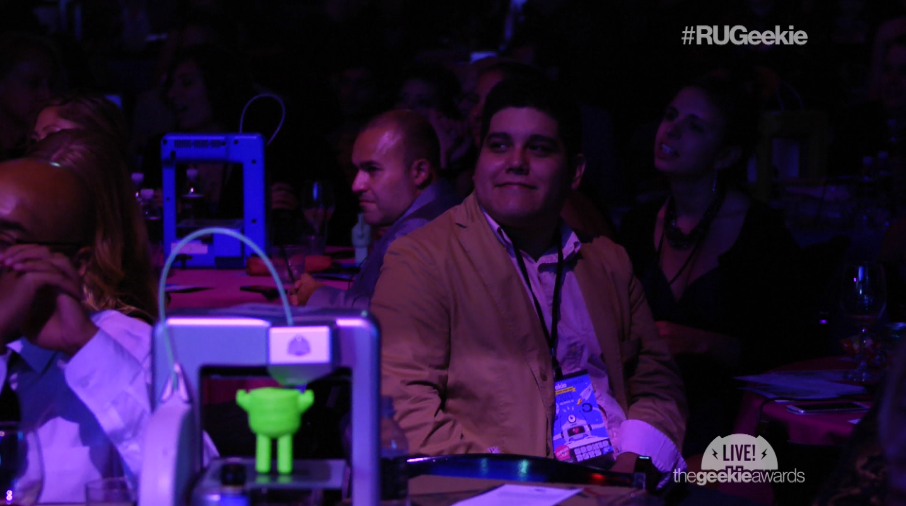 In Los Angeles the geeks were out in full force for the first ever Geekie Awards held at Hollywood's Avalon Theater. From Trekkies to Jedis, spectators from across the spectrum were present to celebrate "the best indie-created, high production value, awe-inspiring geek-genre content, art, products and experiences in the world".
There is nothing more fitting at a geek-centric awards show than 3D printers! That's where 3D Systems and  Cubify came in. At the center of every award recipient and presenter table was a Cube 3D printer working its magic. Thirty Cube printers filled the room, adding even more to the sci-fi atmosphere.
The gentle hum of 3D printers mingled with the oohs and aahs of the crowd as they eagerly watched their 3D printed robots and rocket ships take shape. The build started as attendees were sitting down and finished just in time for guests to take home the special souvenirs.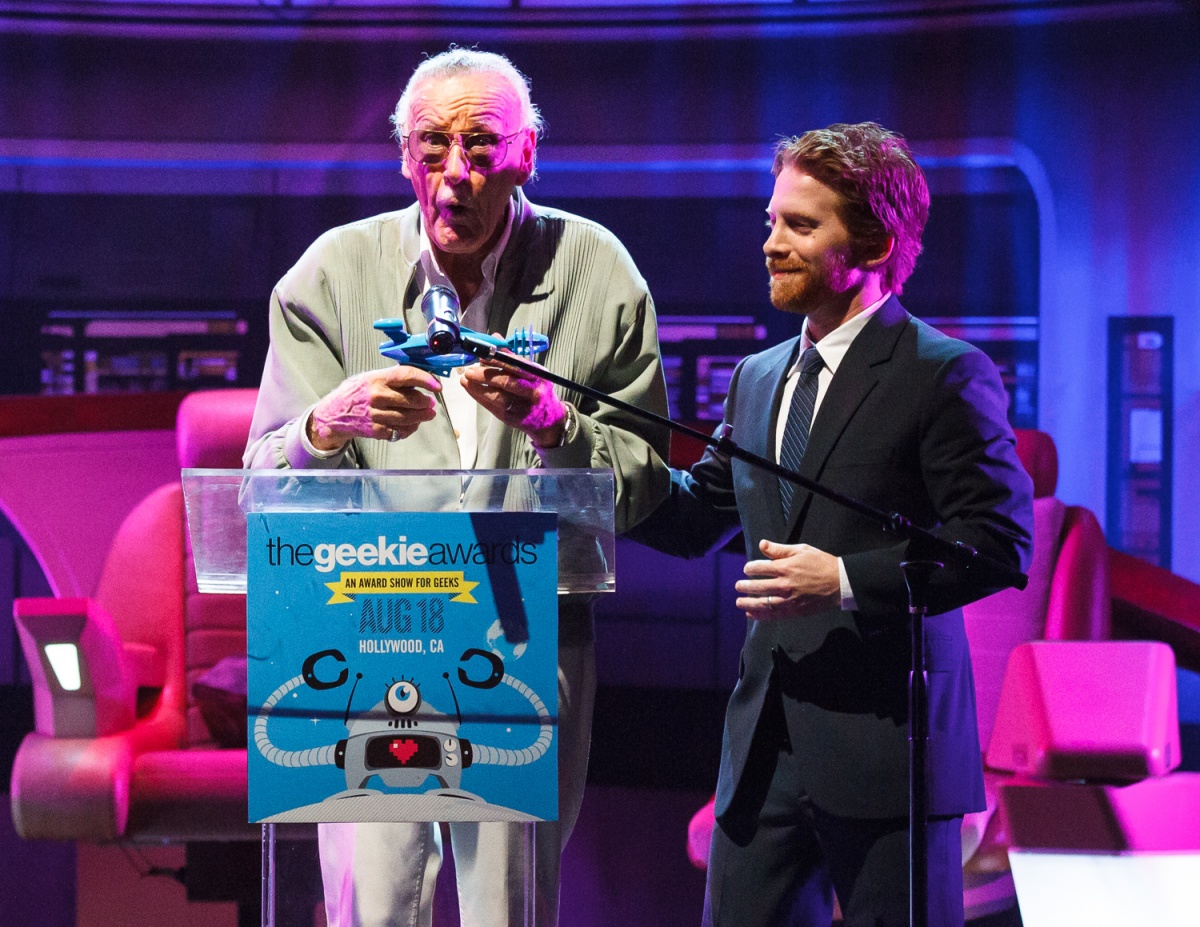 This award show brought out the finest of geeks. Stan Lee was honored with the first Geekie lifetime achievement award presented to him by Seth Green. Nathan Fillion received the Geek of the Year award that was accepted on his behalf by Jesse Heiman.
Cubify is proud to have been able to sponsor this event and participate in such a unique award show. If you're looking to have a similar experience at your next party, the same printers used at the award show are available at select Staples stores nationwide. Create anything using our new Sculpt software!