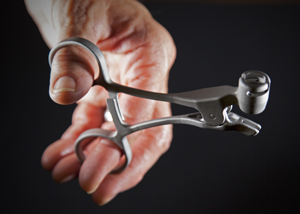 3D Systems and Scicon Technologies, have partnered up for the new joint venture, MQast™.
MQast™ is a new online business that provides metal parts directly to end-users. By bringing inventions from both companies together, MQast™ supplies parts that have superior metallurgy and part quality provided all within 3 days!
Check out the example MQast™ parts in this video, which include a medical instrument with details and passageways made directly with stainless steel and an aluminum part with high resolution, crispness and sound metallurgy, which is fully-dense and is certifiable and matches the detail of die-cast type parts.
MQast™ is ideal for anyone interested in metal parts for prototyping and for short-run production. The new technology provides detail in aluminum and stainless steel parts that has been difficult to achieve previously.
Scott Turner and Chuck Hull featured in the video are happy to look at any customer requirements and start doing business with you! Contact them through the website www.mqast.com!