At our exhibits, you can experience our entire range of comprehensive and economical Direct Rapid Manufacturing and Rapid Design Tools in action! Come visit our exhibit area during the Time Compression Expo. We are located at, West Hall, Booth Number #109016.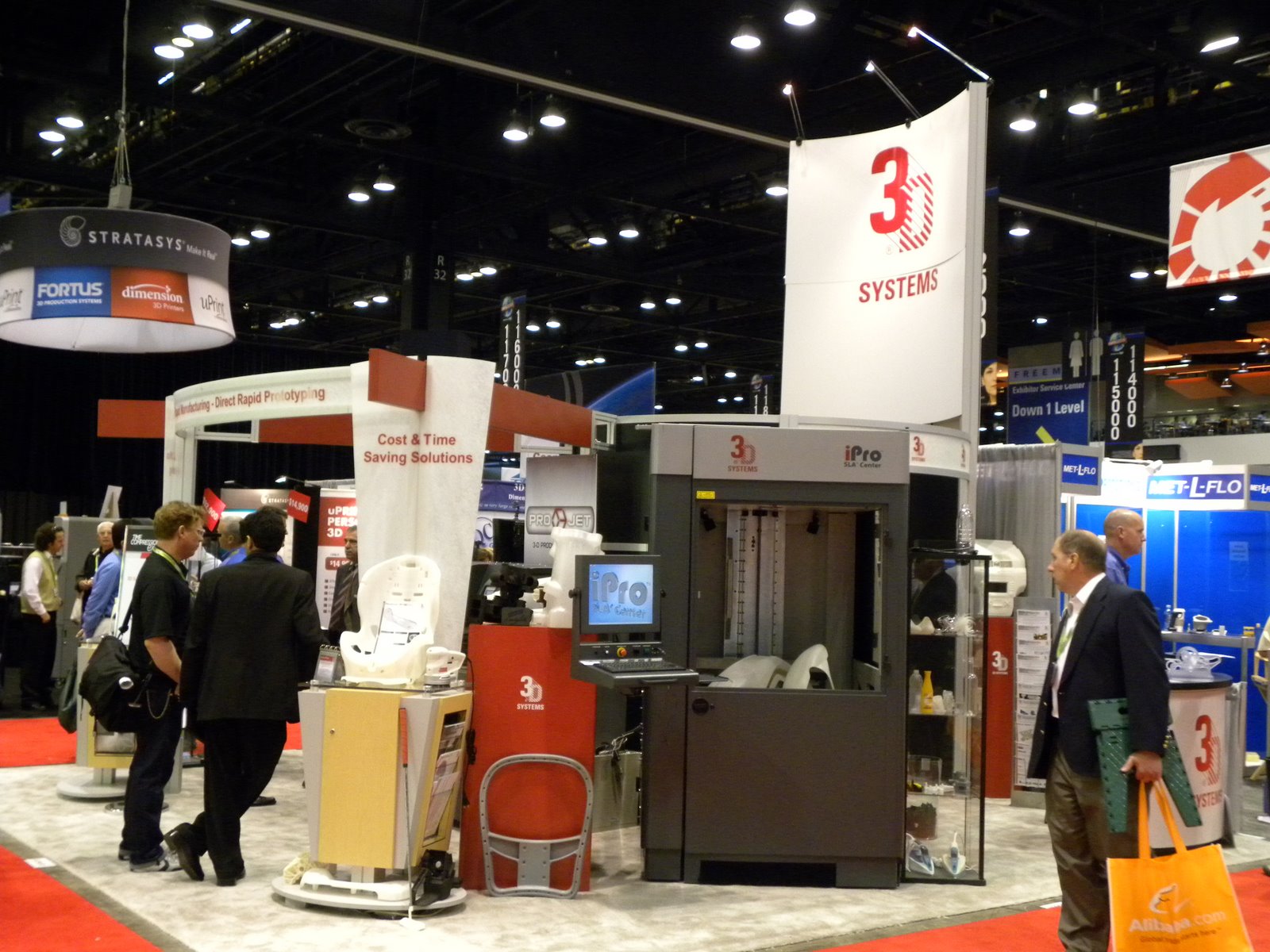 3D Systems
' Senior Director of Global Marketing, 3-D Modeling, Buddy Byrum, shows customers how you can create exceptional quality, hard plastic parts on the
V-Flash® Desktop Modeler
. Build more parts faster for "Instant" Prototyping and show off your CAD designs. V-Flash® is easily placed in any workspace, and is the most affordable 3D Printer on the market today.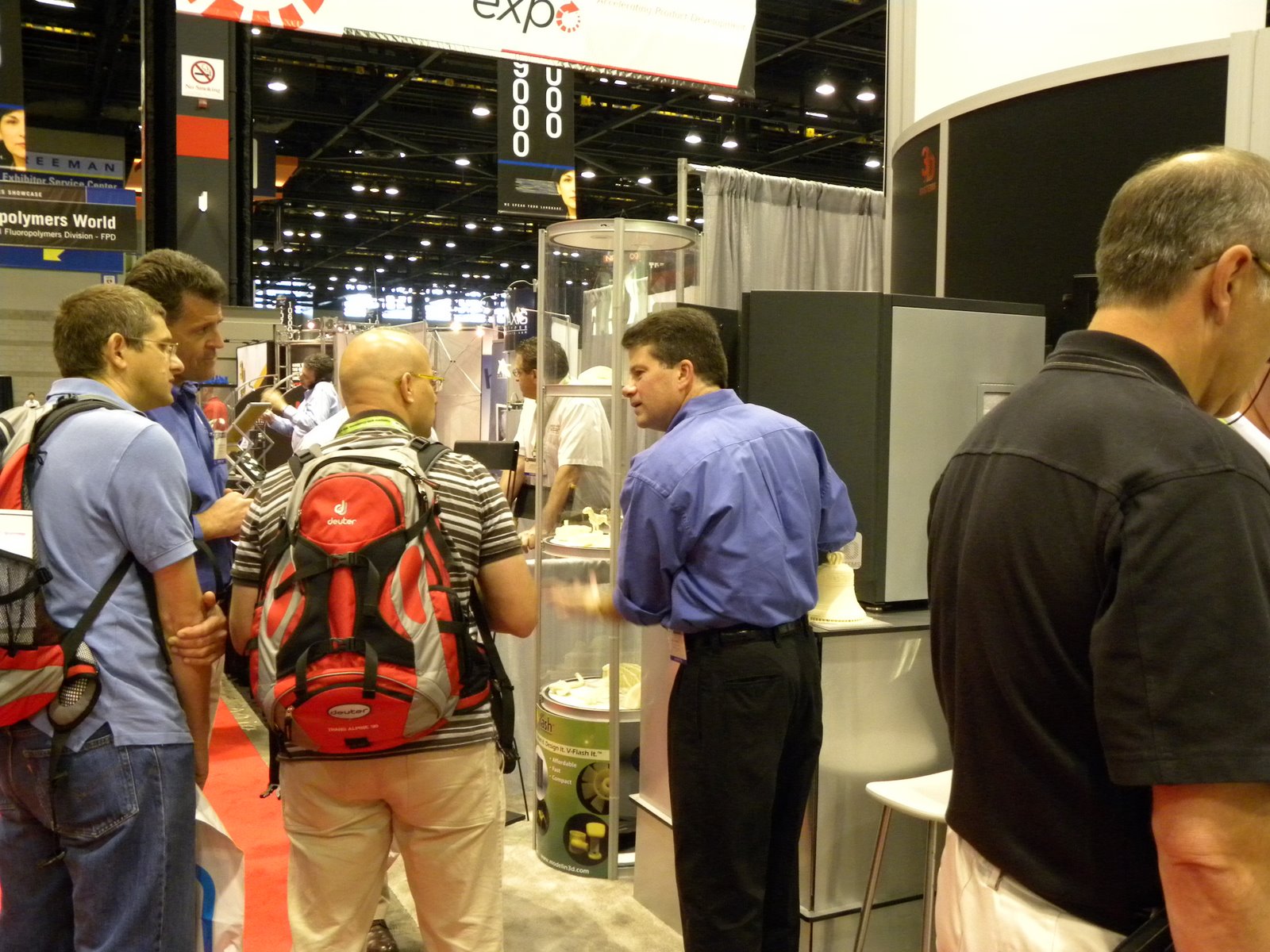 Melika Mitchell, 3D Systems' Application Engineer, 3-D Modeling, shows customers how to paint, cast, glue, and plate parts. There are no limits on how far you will take your part…it can easily become art!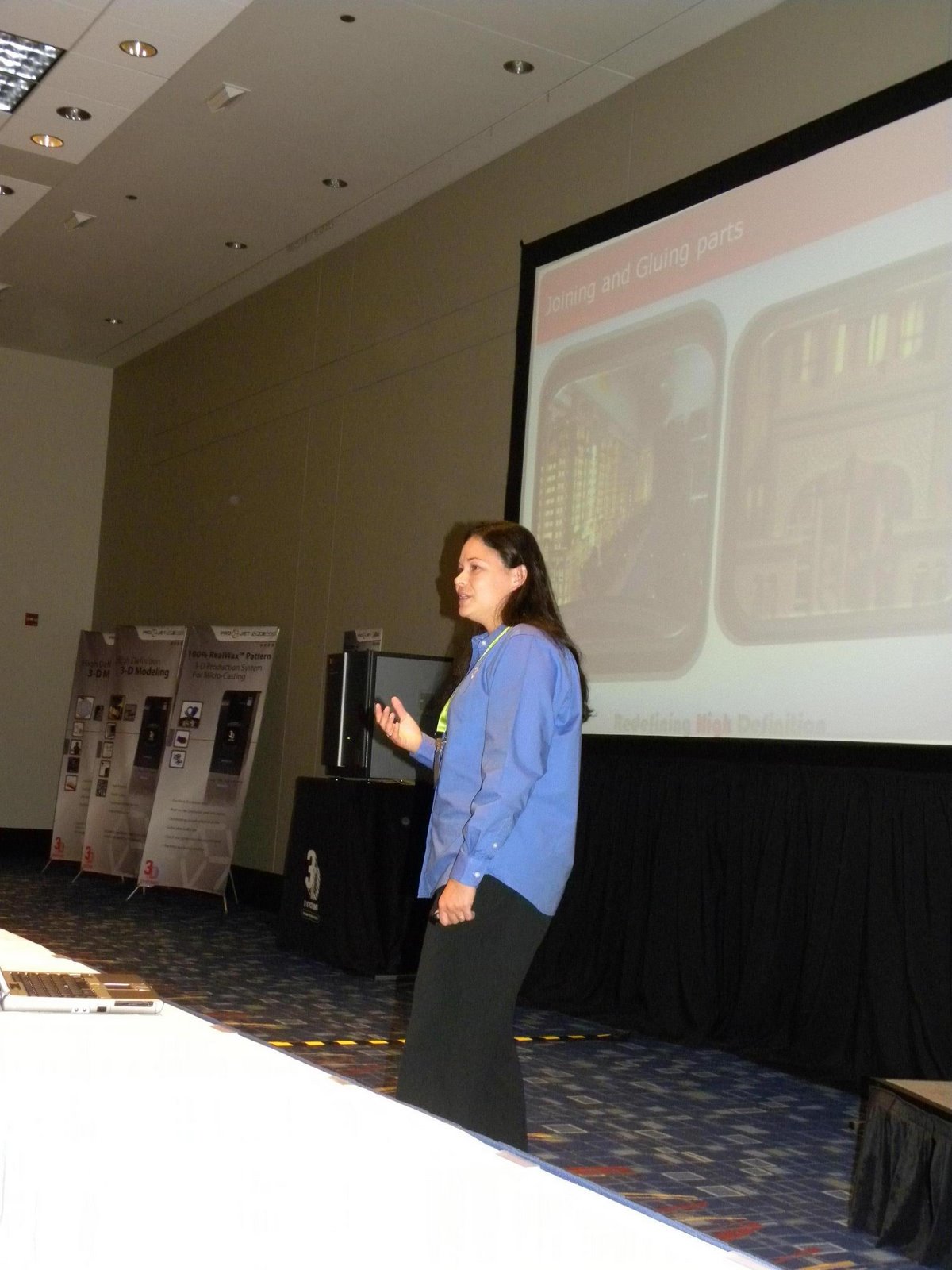 Customers admire the extra-large SLA® parts built on the iPro™ 9000. The system builds one-piece, no seam parts up to 60 inches (1500mm) in length!