Remember those Alabama students and their award-winning mud vehicles we blogged about last week? Well, we just got news that they won the 2009 BUV competition!
The students competed in the annual collegiate BUV Competition in Indianapolis, where they not only placed first in their class, but also outscored every team in the entire competition, coming in first place overall and beating out collegiate level engineers!
According to the Institute for Affordable Transportation (IAT), a BUV (Basic Utility Vehicle) is a vehicle for change. It is an inexpensive vehicle that can be marketed in developing countries to promote trade by allowing goods and services to be brought to and from the marketplace to reduce poverty at grassroots levels. The BUV's purpose is to help meet peoples' everyday needs.
Each school's BUV eventually will be sent to a developing country, including Cameroon, Kenya, D.R. Congo, and Guatemala.
Through their initiative, imagination and enthusiasm, these students took the role of becoming what their teacher, Brian Copes, calls "the modern day Henry Ford" by developing affordable transportation for the needy masses around the world.
"Not only are the students learning valuable Science, Technology, Engineering and Mathematic (STEM) skills, but they are also learning community service as they give of their time and talents. Through this project, these students learned they can radically change the lives of people," said Brian.
The students used 3D Systems' Pro Parts Marketplace to produce RealWax™ patterns for sockets, which were designed to go over water-pipe, pipe fittings, in their Award-Winning BUV.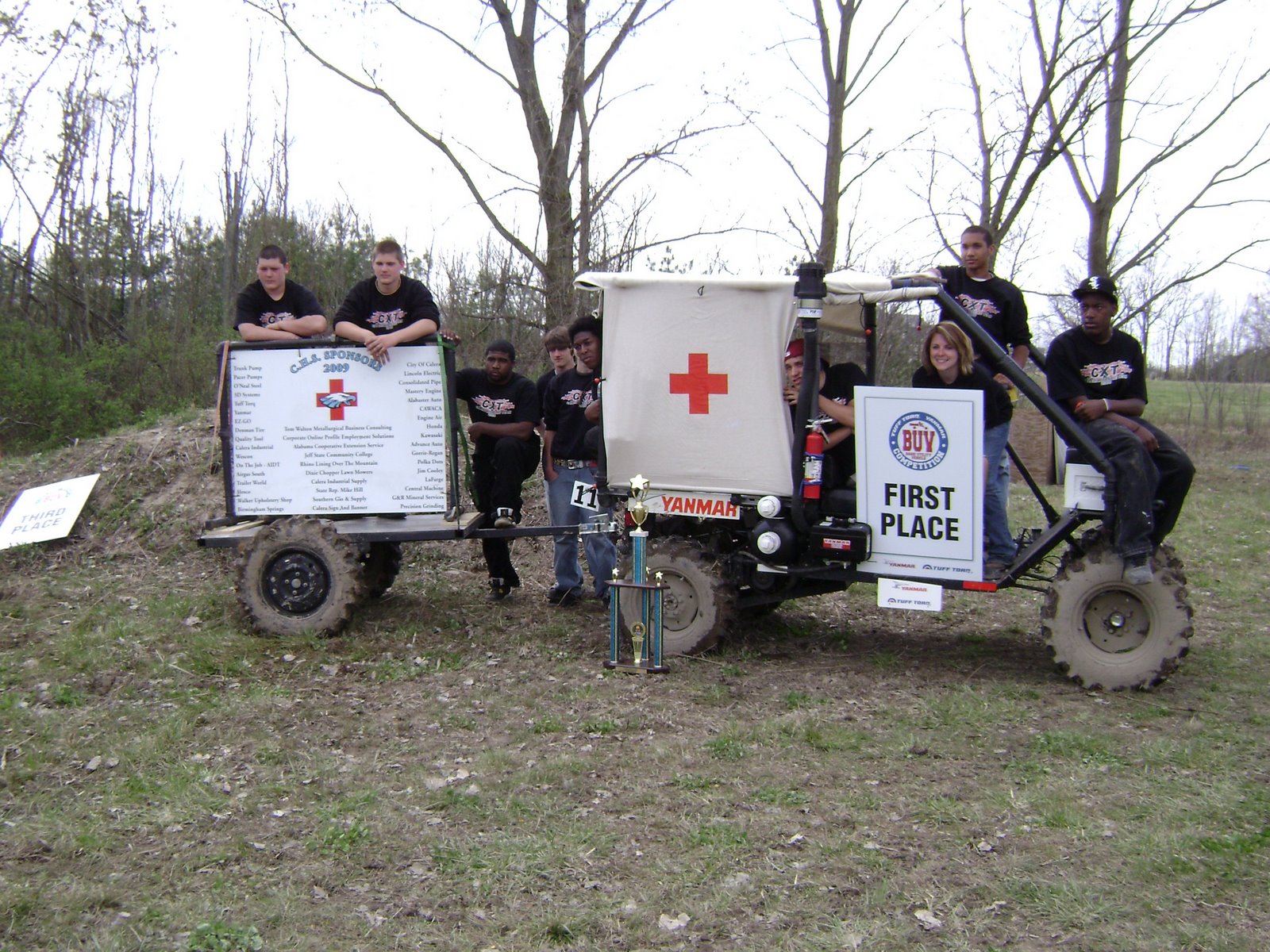 Read last week's blog entry on these Award-Winning Students!