Two years ago, Shop Rat Southeast rolled a 1997 E-Z-GO golf cart into a rural, Alabama middle school classroom. The challenge: transform the golf cart into a mud-loving monster.
According to the class teacher, Brian Copes, the students accepted the project with great enthusiasm and the success of the project warranted continued refinement.
The following year the students were challenged to build a vehicle from the ground up and to compete in the Basic Utility Vehicle Competition sponsored by the Institute for Affordable Transportation (IAT). The IAT's mission is to develop an inexpensive vehicle that can be marketed in developing countries.
In order to create parts for the vehicle, the students called on 3D Systems for our expertise and to show students how to use cutting edge technology to solve today's problems. The students fabricated a cart frame using threaded water pipe and fittings, which also allowed the vehicle to be broken down and shipped to foreign countries in a relatively small container and reassembled with simple hand tools.


Parts like the wax sockets in this photo were designed to go over water-pipe, pipe fittings. So, instead of using a pipe wrench to tighten the fittings, the students could use an impact wrench, speeding up the production of the Basic Utility Vehicle assembly.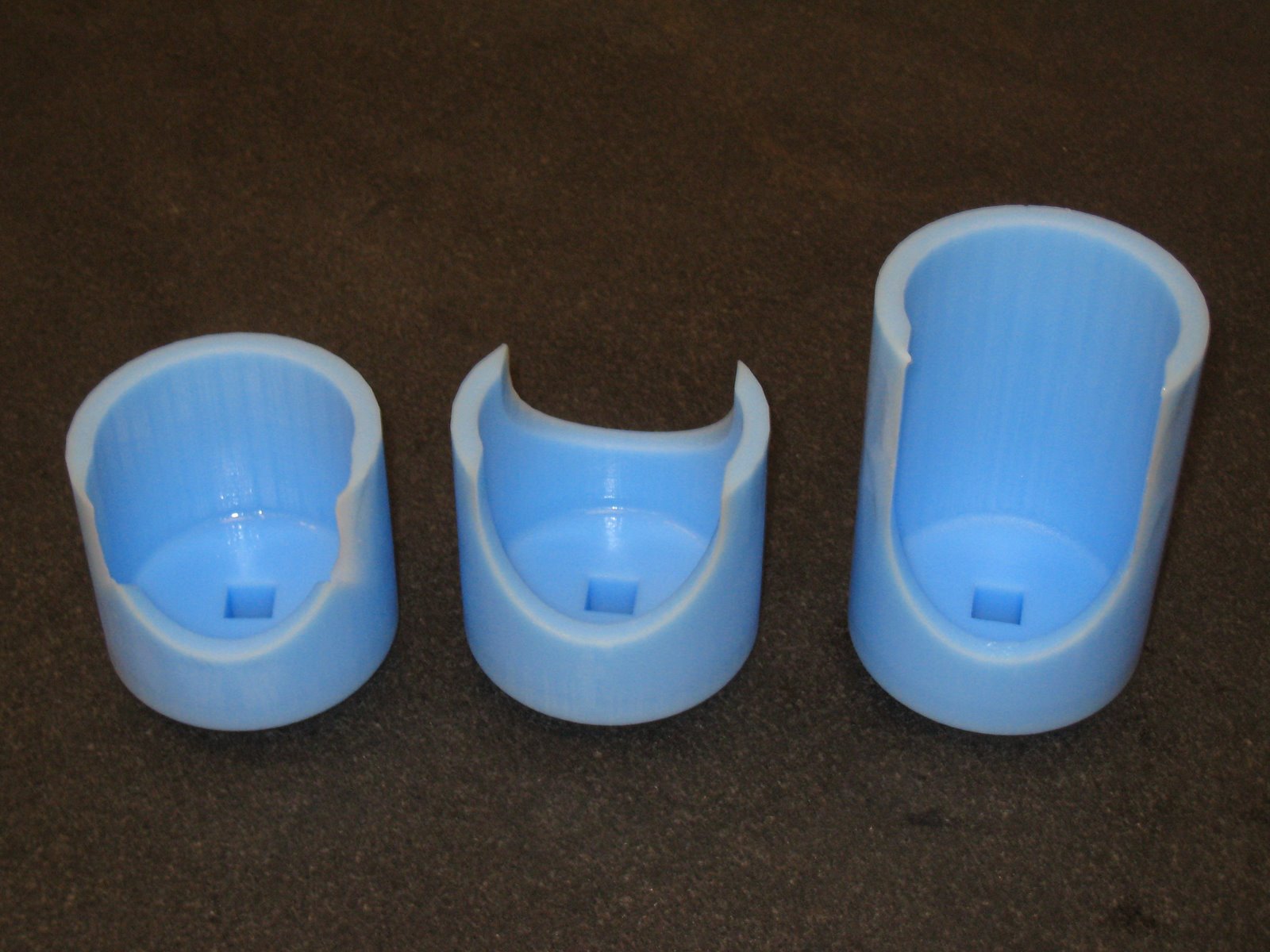 The Chelsea Middle School 8th grade Career Discovery class competed in the 2007 and 2008 Basic Utility Vehicle competitions. They placed first in the open class in the first year and both first and second place the following year.
It turns out that these mud-loving vehicles produce monster rewards!

Award-winning students with their mud vehicles.