Big smiles from the 3D Systems' booth staff after set-up. The show is ready to start. Everyone is gearing up to talk about high-definition parts from an office-friendly 3-D Printer – the ProJet™ HD.
Green light means GO! Our V-Flash® Desktop Modeler is building ready-to-use models for all to see. This little guy (fits on a desktop) is sub-$10,000 USD.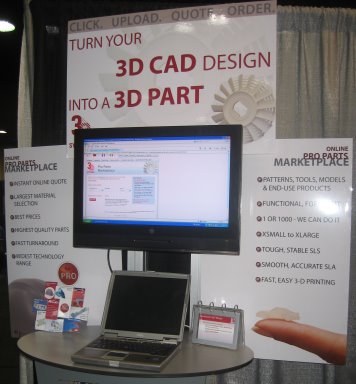 Upload station. Turn your design into a 3-D part. Get a free online quote from 3D Systems' Pro Parts Marketplace.