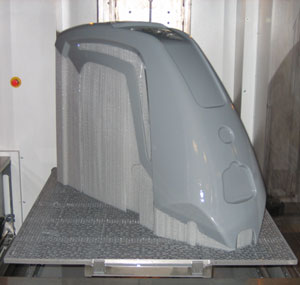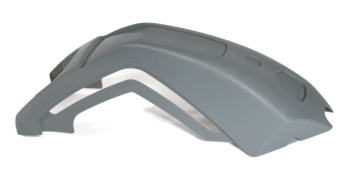 You're looking at the prototype of the frame of the highly anticipated green alternative in urban commuter biking – Brammo's Enertia electric motorcycle.
This Stereolithography part is one piece, built on 3D Systems' new iPro™ 9000 with Accura® Xtreme Plastic.
Two details that add to the cool factor: the Xtreme part measures 29 inches long and no finishing was needed (smooth right out of the system)! The top photo shows the part on the build platform.
On the electric motorcycle, this part would connect to the seat and the gas tank, not that much fuel is needed for it to run at roughly 32 cents a fill-up and under 1-cent a mile. The Enertia exceeds 50 mph and 40 miles on a single, three-hour charge.


Maybe Accura Xtreme should come in green!